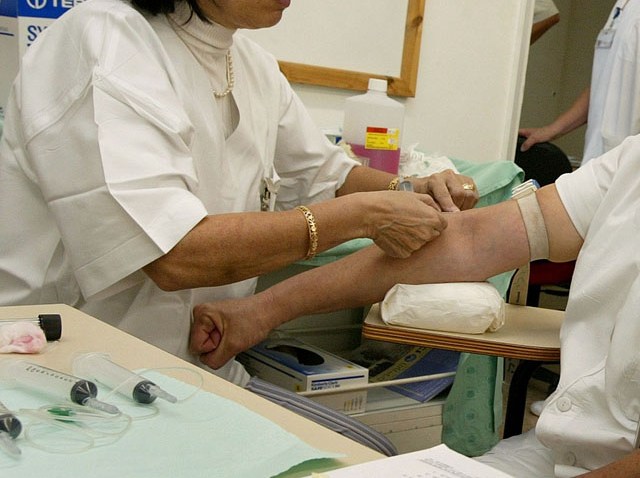 Union employees with the Cook County Health and Hospital System who showed up for work during last week's massive blizzard got a surprise this week: a $250 bonus.

The agency's spokesman, Lucio Guerrero, confirmed the payment of the bonuses on Friday, and said the decision to award the them came down to the head of the health system, which is run by a different board than the county board.

"A lot of our nurses and other employees are in unions that also have unions in other parts of the county. So when the county had a declaration of emergency and other workers didn't have to come to work but ours did, we kind of wanted to let them have a special something as opposed to the day off like everybody else did," he said.

Any union employee who worked any shift that began after 3 p.m. on Tuesday, Feb. 1 and before 5 a.m. on Thursday, Feb. 3 was able to complete a Disaster Relief Bonus Eligibility Form and receive their regular salary plus the $250 bonus. Non-union workers received a complimentary day off.

One of the employees receiving the bonus is Omar Gobby, a translator with the system. On Tuesday and Wednesday, while non-essential workers were urged to stay at home by Cook County Board President Toni Preckwinkle, he was at Stroger Hospital with only about a quarter of the staff to which he's accustomed.

"I've been there 17-and-a-half years and I'm not used to much," he said. "I'm definitely not used to having any accolades."

Guerrero said awarding the bonuses is cheaper for the county than paying an employee overtime, and he said the money used was money for which the system was already allocated, meaning taxpayers won't be asked to pitch in.

"We have reduced our budget by 23 percent. We gave back $95 million from last year that we didn't need for this year's budget. So we're doing a lot to make the system more efficient. This is a low-cost way to boost morale and thank our nurses for the incredible job they did to get in," he said.

Guerrero was not able to provide an exact number of employees who received the bonus.

Representatives at three other Chicago hospitals -- Rush University Medical Center, the University of Illinois at Chicago Medical Center and Northwestern Memorial Hospital -- said they didn't give out bonuses to employees who came to work during the storm, CBS Chicago reported.

Cook County faces a nearly $487 million budget deficit.