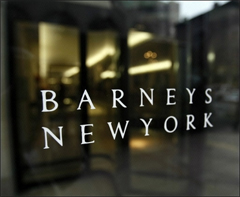 So far in the postseason, we are 10-2 in our series predictions, with the New York Islanders and the Montreal Canadiens (our preseason pick to win the Eastern Conference championship) serving as the only blemishes on our record thus far.
With an above .500 record guaranteed and our ultimate pick to win the Stanley Cup still alive, it's time to step back up to the plate as we take a look at the Conference Final series and make our picks for which teams will vie for the championship in June.
Eastern Conference:
Lightning Over Rangers, Seven Games
The Rangers are currently the betting favorites to win the Stanley Cup, and it's easy to see why. They have an excellent offensive team that is capable of getting scoring from all over the lineup, and they have the best goaltender remaining in the postseason in the form of Henrik Lundqvist. Add to that their defensive acumen and their home ice advantage, and you have a recipe for success.
Ultimately though, we're going with the upstart Lightning. Their explosive offense will challenge the Rangers' defense in ways that they haven't been tested in the playoffs thus far, and Ben Bishop is capable of playing just as well as anyone else in the crease. Add to that the motivation of going up against former Bolts star Martin St. Louis, who forced his way out of town via trade last year, and this team has all the requisite tools and skills to knock off the defending conference champions and reach the Cup Final.
Western Conference:
Blackhawks Over Ducks, Six Games
The Ducks have home-ice advantage throughout the Western Conference playoffs, and they've used it to full advantage. With their top line running roughshod and Frederik Andersen playing some excellent hockey, the Ducks have only lost once in nine postseason games so far, pasting the Winnipeg Jets and knocking off the upstart Calgary Flames in five games.
They also have one of the best second lines in the NHL, with Jakub Silfverberg holding a coming out party for himself and Ryan Kesler providing the type of punch and defense that the Ducks were looking for in the second center position.
Despite those strengths, we're still picking the Blackhawks over the Ducks in this series. With the decision to move Andrew Shaw to wing on the fourth line, the Blackhawks are going to have the ability to match up well defensively with both the first and second Ducks' forward lines, and the Patrick Kane line should get some favorable matchups as they make their way through the postseason.
Add to that the resurgent Corey Crawford in net and the exploits of Duncan Keith, who is a strong candidate for the Conn Smythe Trophy because of his stellar play, and the Hawks have too many weapons and strengths for the Ducks to overcome.