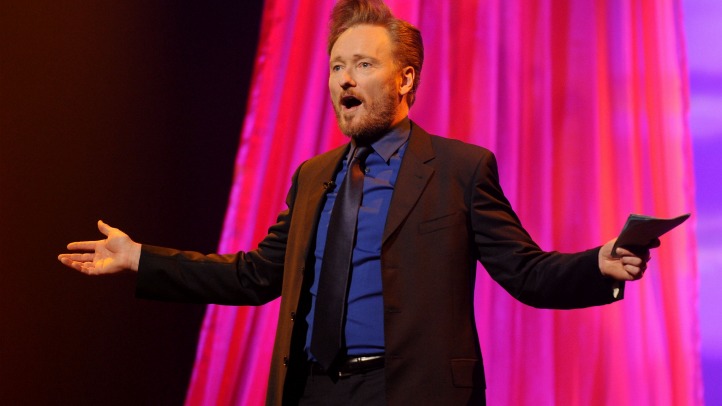 Coco returns.
The last time Conan O'Brien hosted an event in Chicago, it was the hottest ticket in town.
America's favorite red-headed talk show host may not be as red-hot as he was then, but expect his loyal Team Coco fans to be out in droves when O'Brien brings his TBS program "Conan" to the Chicago Theatre from June 11-14th.
Tickets will be issued via online lottery for the show tapings, which will occur each day in the late afternoon.
O'Brien has been hosting his TBS show since late 2010 after a high-profile exit as host of NBC's The Tonight Show.
He also spent a week in Chicago in 2008 to tape his show at the Chicago Theatre.