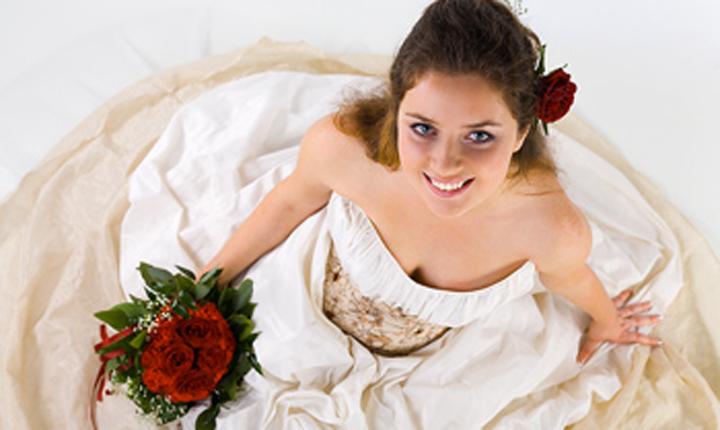 If you used a match-making service to find your boo, it only makes sense to use one to plan the wedding, right?
That's the concept behind OneWed.com, a Chicago-based site that uses the MatchMake service, which matches brides and grooms with their ideal wedding vendors, based on compatibility.
The site is being released exclusively in New York and Chicago, matching engaged couples to wedding photographers, venues, and caterers.
Just like online dating websites which use personality assessments to match compatible singles, this service does the same for the bride to be, finding the best-suited local vendors for the soon-to-be-married couple.
"We married the fun quiz environment of OkCupid with eHarmony's compatibility-based match making, and added our own visual twist since brides love images," OneWed's editorial director Azure Nelson said.
Gone are the day of yellow-page style vendor listings, scrolling through pages and pages of listings online, and finding a vendor that meets your needs. Instead, OneWed builds profiles for all its users by asking a series of questions to the bride and groom, which means they can match well-suited vendors in Chicago to you with ease.
The site plans to eventually charge for the service, but Chicagoans can take advantage of this service for free during the launch period.