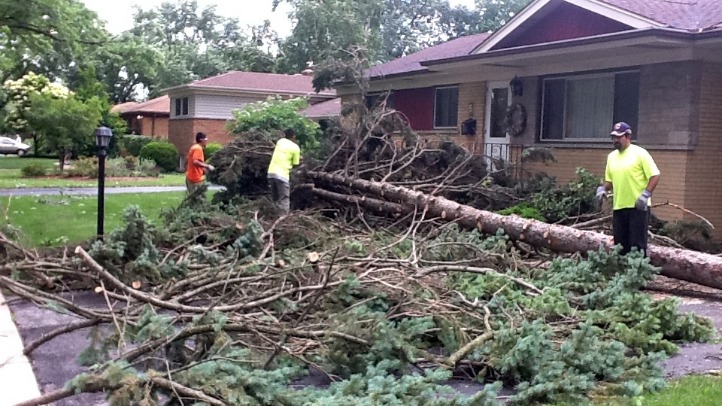 It took 1,000 crews from several states to restore power this summer to some 900,000 north suburban Chicago homes following fierce thunderstorms.

Residents are still frustrated, and so is Commonwealth Edison, which called this season's power loss "the biggest outage in 15 years."

At a hearing and public forum Tuesday morning at the Highland Park Country Club, ComEd officials said they understand customer concerns and are working on accelerating restoration and working on better communication.

The utility provided testimony to the general assembly's Public Utilities Commission about what happened this summer, addressing concerns and explaining why it took so long to get everything back to normal.

It also drummed up support for a proposal that promises to restore power sooner during storms.

The utility says the ComEd Smart Grid Bill is a way to modernize the system so outages can be pinpointed during severe weather and crews can be sent there immediately. It would cost residents $3 more per bill per month for the new technology.

But a packed audience at the hearing wasn't so sure.

There were snickers and protests from customers still upset about losing power for hours and in most cases days during some of the hottest days of the year. Beyond just losing air conditioning, some lost water through well pumps that ran out of power.