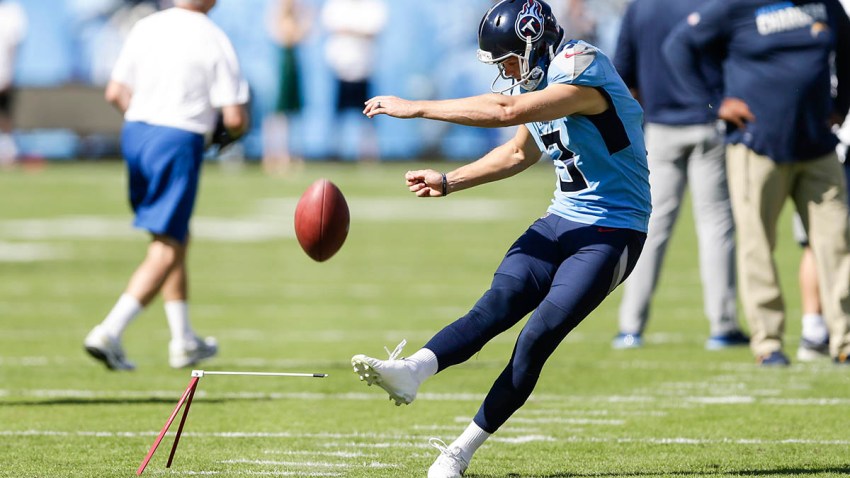 Former Chicago Bears kicker Cody Parkey has found a new home with the Tennessee Titans, but his change in uniform didn't come with a full break from his past.
During the Titans' game Sunday against the Los Angeles Chargers, Parkey lined up for an extra point that would have given his team a seven point lead, and then this happened (it's exactly what you think it is):
Parkey bounced the ball off the right upright to miss the kick, leaving the Titans up six. Fortunately for Tennessee, Parkey did make a 45-yard field goal during the game and made two other extra points in a 23-20 win.
The kicker was cut from the Bears' roster after he missed a game-winning kick in the NFC Wild Card Game in January. The ball bounced off the upright and then hit the crossbar before tumbling harmlessly to the field, eliminating the Bears from the postseason and ending the kicker's time in Chicago.
Parkey was signed by the Titans after the club cut Cairo Santos following the team's Week 5 loss to the Buffalo Bills. Parkey didn't get a chance to kick in the Titans' Week 6 shutout loss, but finally got his chance to get on the field Sunday against the Chargers.