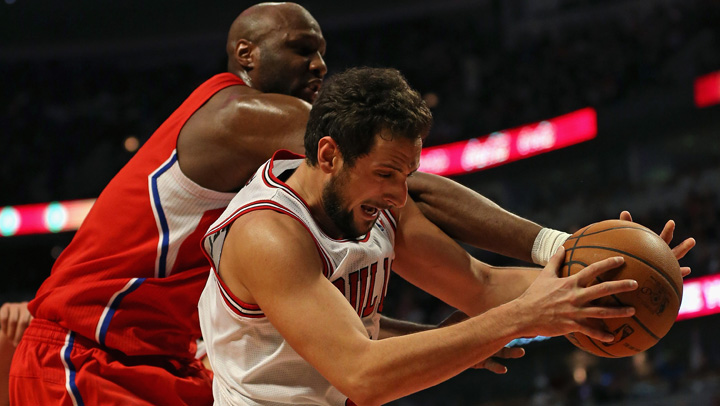 Something had to give in Tuesday night's matchup between the Chicago Bulls and Los Angeles Clippers.

The Bulls were riding a three-game win streak while the Clippers had a seven-game streak of their own.

When the final buzzer sounded, the Bulls couldn't muster enough firepower to slow down the high-flying Clippers, losing 94-89 at the United Center.

The game turned into a three-point shooting versus dunk contest, with the Bulls knocking down a season-high 33 points behind the arc.

But Chicago's big men had no answer for Blake Griffin, who scored at will in the paint, often with alley-oop dunks. Griffin had a team-high 22 points on 10-19 shooting.

Carlos Boozer led the way for the Bulls, scoring 24 points and pulling down 13 rebounds.