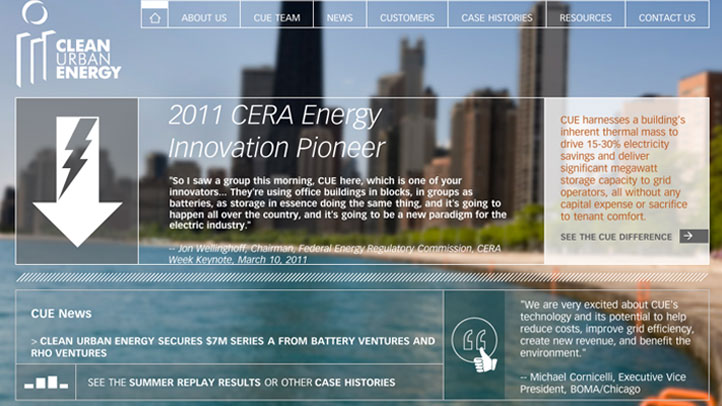 Chicago startup Clean Urban Energy (CUE) raised $7 million in venture capital – offering further proof in the belief in the budding green biz in Chicago.

Specifically, CUE developed a software platform that enables commercial buildings to store excess thermal energy in their own concrete and drywall and then tap it later or push it back to the grid for utilities to use elsewhere. The company describes it as "helping commercial property owners turn their buildings into batteries" – basically, storing energy and a pretty cool concept at that.

The series A VC money came from Battery Ventures and Rho Ventures.

Chicago is the beginning; they have plans to expand to four U.S. cities known as bustling metropolises, including New York, Los Angeles, San Francisco, and Houston, according to one of the three founders, Rich Earley (we assume that's his real name). Earley has been involved in several IT startups in the past.

Back in March, CUE was awarded $75,000 and first place from the U of C at the Clean Energy Challenge.
Copyright FREEL - NBC Local Media