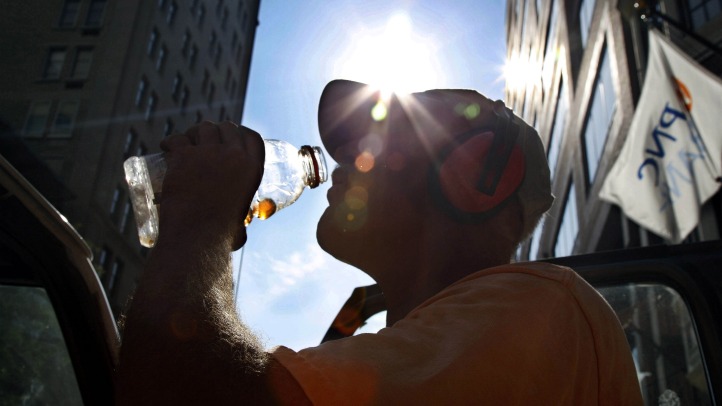 Wednesday's heat was so extreme that city workers turned down overtime.
Tom Byrne, City Streets and Sanitation commissioner, planned for city workers to hold down 10-hour shifts on Wednesday and Thursday, according to the The Chicago Sun-Times. The plan was for 350 three-person crews to complete a backlog of garbage collection, as well as pick up fallen branches from last week's storm
But city workers did not agree with Byrne's plan.
Laborers Union Local 1001, as well as members of the rank and file, told The Sun-Times about the dangers of the extended shifts in such high heat.
Lou Phillips, business manager for Laborers Local 1001, told the paper that it is too dangerous to keep workers in the alleys for 10 hours.