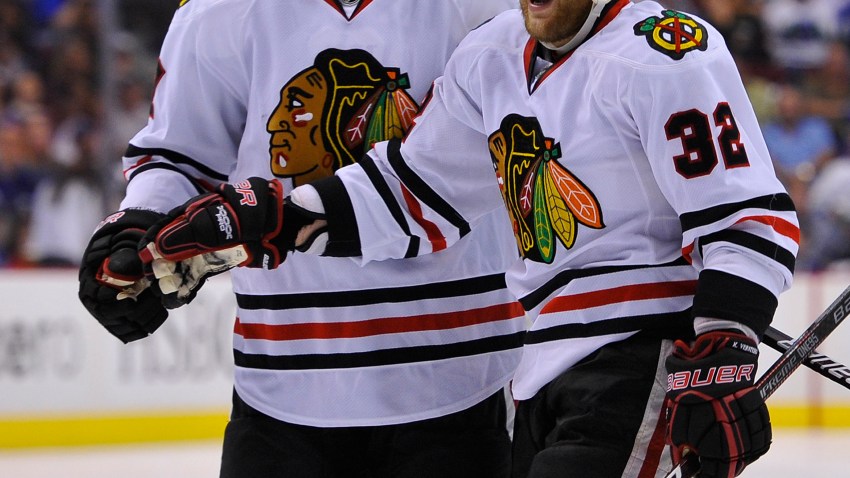 With temperatures plummeting once again to well-below zero, the city officials issued a warning against the dangers of the frigid temperatures and wind chills ahead.
"Residents should take precautions in advance of extreme cold, and we remind people to drive cautiously, as well as use safe methods of heating and keeping warm in order to safeguard themselves and others against accidents, fires and other emergency situations," Gary Schenkel, Executive Director of the Office of Emergency Management and Communications, said in a statement.
The Chicago Department of Public Health reminded residents to take extra precautions to stay warm and avoid hypothermia and frostbite. Residents should avoid unnecessary trips outside, and if it is necessary to go outside, wear several loose fitting layers of warm clothing. When shoveling snow, work slowly and take frequent breaks to avoid exhaustion.
As residents try to stay warm inside, they should keep in mind that the Chicago Fire Department does not recommend the use of space heaters. If using a space heater, officials urge caution to minimize the risk of fires. Homeowners should not use spaceheaters with extension cords and must make sure the heaters are placed at least three feet of anything that can burn and are monitored closely for overheating and potential problems.
Fire officials also encourage residents to check to ensure their carbon monoxide detectors are working properly. With furnaces running during normal cold weather, a small carbon monoxide leak might not be noticed, but with heaters running non-stop to match the extreme cold, that small leak could become a deadly source of fumes, officials said.
Governor Patt Quinn on Sunday also urged residents to follow winter safety procedures.
As we head into another bout of extreme winter weather, our public safety workers are working around the clock to keep people safe while keeping roads open for those who must travel," Governor Quinn said.‪ "I urge all residents to stay warm and check on your friends and relatives who may need assistance during the dangerous cold. And please keep your pets indoors during this winter blast."
The Department of Family and Support Services is also extending its warming center hours and working with the homeless shelters to provide 24-hour access during the extreme cold.
DFSS will extend hours at six Regional Warming Centers from 9 a.m. to 8 p.m. Monday and Tuesday. Hours will also be extended from 8:30 a.m. to 8 p.m. at the six Regional Senior Centers operated by DFSS for Chicago's seniors.
DFSS officials said they are working with shelter providers to make sure shelters stay open continuously from intake on Sunday evening through Wednesday morning.
"We are extending our warming center hours to ensure that those who need a warm, safe place to go during Monday and Tuesday's extreme cold weather will have one," said DFSS Evelyn J. Diaz. "We also realize that there will be some who will refuse to come in from the cold, so we will work with our homeless services allies to step-up our street outreach to serve these residents."
Additional tips for winter weather preparedness and response can be found at www.AlertChicago.com.