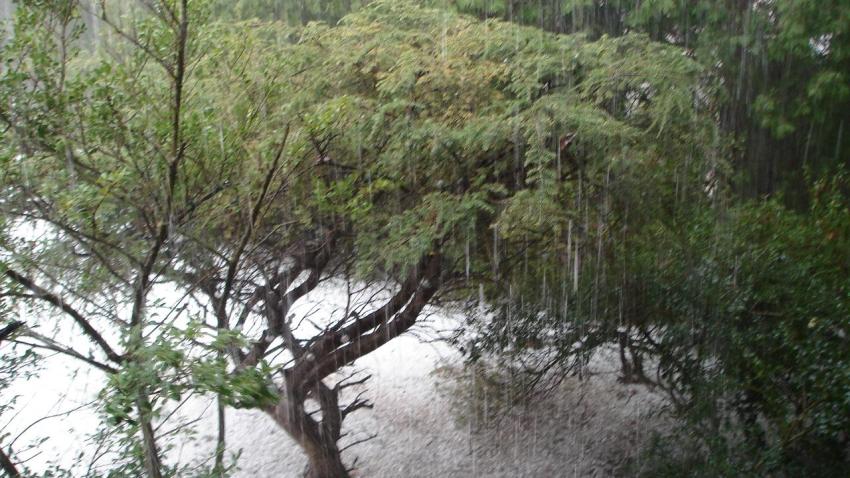 Chris Christie might be down, but he's not out: The embattled New Jersey governor, still recovering from Bridge-Gate, used his remaining clout in the GOP to help Bruce Rauner raise $2.5 million to defeat Illinois Gov. Pat Quinn this November.
Christie, who chairs the Republican Governors Association, has pulled in a total of $4 million for Rauner's campaign and says he intends to add on to that nothing-to-sneeze-at sum.
"This is amongst the most important governor races in the country," said Christie, according to the Chicago Tribune, declaring the $2.5 million check as "just another down payment on what we're going to do."
With midterm elections months away, The Republican Party is pouring tons of cash into close contests whose outcomes are up for grabs. Of particular interest is the escalating battle between Rauner, the multi-millionaire venture capitalist with growing support downstate and in the suburbs, and Quinn, the worrisome incumbent Democrat who's polling behind his GOP rival while keeping a tenuous grip on his Chicago voter base.
Michelle Obama, headlining a closed-door Democratic National Committee fundraiser in the Windy City last Thursday, urged the crowd to help Quinn across "the finish line."
That's looking less and less likely these days as Rauner gains popularity among Illinoisians rattled by the economy, Mike Madigan-induced fatigue and a general consensus that Illinois is the worst state to live in.
Rauner doesn't need Christie to beef up his already-inflated campaign war chest. But a photo-op with the Garden State's celebrity governor -- at a Portillo's, where they gobbled chili cheese dogs on Friday -- is worth millions here in Chicago, where Christie's endorsement counts for something. His I-am-who-I-am-and-I-make-no-apologies schtick plays well here. His Everyman appeal rubs off on Rauner, minus the in-your-face bravado and the possible stint behind bars.
Given the First Lady's star power -- she's ranked much, much higher on the likability meter than Christie -- a public outing with Quinn the same week Christie treated Rauner to Portillo's would go a long way in helping Quinn cross that finish line.