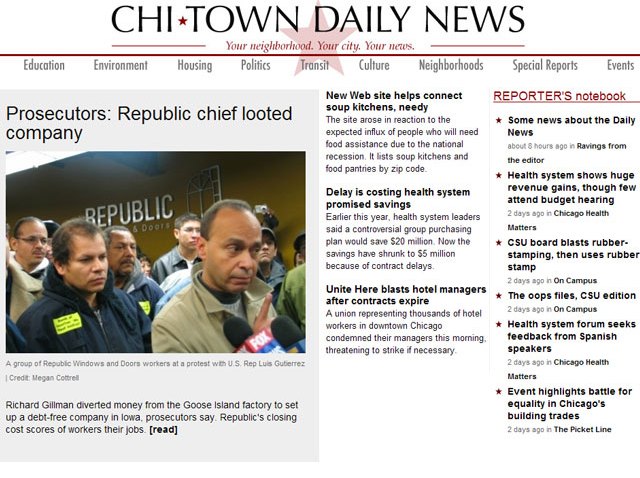 In a move that exemplifies the continued profitability struggle in journalism, the four-year-old Web publication ChiTownDailyNews.org on Thursday laid off its full-time employees.

The non-profit says it needs $1 to $2 million annually "to do a great job of covering a city as sprawling and complex as Chicago," founding editor and former Chicago Tribune reporter Geoff Dougherty wrote in an entry to the site.

The organization never came close to that funding, raising just $300,000 last year.

Dougherty doesn't mention the layoffs in his post, but one of the former writers told Gapers Block that the online newspaper was "out of money, and that was it."

A former reporter at the publication wrote on ChicagoNow.com that "Chi-Town was undone by the management."

Dougherty said the editorial team will soon launch a for-profit venture which will include a new name and a different business structure. Discussions with investors are already underway, Dougherty said.

He said he also expects that everyone at the publication that was laid off will be re-hired by the new company.

The site will continue to operate with existing volunteers and with content from a partnership with Loyola University's City News reporting class.