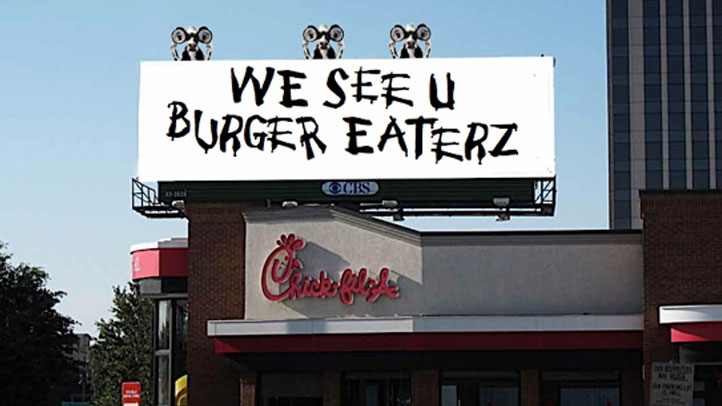 Fast food consumers may be compelled to "Eat Mor Chik'n" as opposed to digging into a Big Mac over the next decade.

According to the Chicago Tribune, a restaurant industry analyst projects Chick-fil-A will increase U.S. sales between $6.3 billion to $9 billion by 2023, whereas McDonald's growth is projected at anywhere from $1 billion to $10.5 billion.

Atlanta-based Chik-fil-A has surpassed KFC in the fast-food chicken category nationwide, and is poised for greater growth as it expands into more northern states.

While McDonald's total U.S. sales dwarf those of Chik-fil-A's, the industry analyst shows that the fast food giant can no longer ignore its plucky competitor.