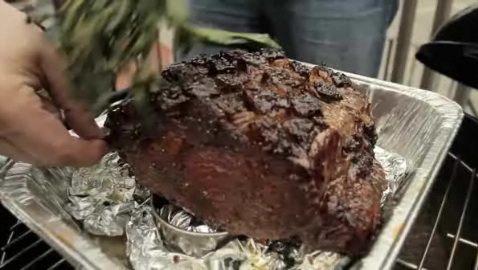 Facebook is a popular source for NBC Chicago readers to get their news, and in 2014, more people came to our site through the social network than ever before.
Some of the stories got a conversation going, some of the stories satisfied curiosity and some provided critical information. But a few stories went viral and drew huge returns. These are the stories that you liked the best:
No. 10: "Hi, this is Kevin from the Pregnancy Resource Center. Per your request, I am calling to inform you that the test results have come back positive. Congratulations."A Grand Rapids, Michigan student at Aquinas College played this April Fool's prank played on her teacher. Read the rest of her prank right here.
No. 9: The world mourned the tragic death of Robin Williams. His untimely end shocked the people of all ages and backgrounds. The outpouring of support on social media was overwhelming. Read the story here.
No. 8: Rats! This story about a 3-year-old boy who was bitten by rats while he slept caught our readers' attention, too. The toddler could be seen with open wounds on his face, neck and feet after the rodent attack. His mother said the boy couldn't call for help because of his special needs. Read more about that story here.
No. 7: This one hit close to home. A woman who worked multiple jobs was found dead in her van after resting between jobs. Maria Fernades worked four jobs to make ends meet and would keep a gas can in her car in case she ran out of gas whiling commuting between jobs. The gas can leaked into the back of her car and mixed with carbon monoxide killing the woman in August. Read more here.
No. 6: Positively positive: A woman paid it forward once at a Starbucks in St. Petersburg in August by paying for the person's behind her coffee and hundreds of people did the same after her. The act of kindness went on for hours. Read more here.
No. 5: Whoa! There's a dog under that rug? Ellen, a stray dog, received a much-needed makeover after being rescued by a Chicago animal shelter. She was treated to an hour and a half grooming process that cut off two pounds of fur. Read more of that story here.
No. 4: Next up is the beautiful gesture JK Rowling made to a fan that lost her parents and four siblings in a tragic murder. At the memorial service, Cassidy Stay quoted a line from one of Rowling's Harry Potter books. The moment gained a lot of attention prompting Rowling to send Stay a care package with personalized items. Read more about the story here.
No. 3: "Magazine Makes Fun of Cancer Survivor's Tutu". This story, based in San Diego, featured a cancer survivor in a tutu running in the LA marathon. Monika Allen said she was offended when SELF magazine used her picture from the marathon to ridicule women who run in tutus in NYC's Central Park. Read more here.
No. 2: The second most popular story of the year on our Facebook was the "Coating on Willis Tower Skydeck's Ledge Cracks Under Tourists" story. A lot of people have been up to the top of the Willis Tower to look down 1,000 feet on to the city and that can be scary alone. But when tourists thought that the ledge was cracking underneath them, readers were intrigued to know more. Read more here.
No. 1: Queen of Facebook -- The number one clicked story on Facebook is "Texas Homecoming Queen Shares Her Crown After Prank Targets Friend." North Texas high school girls made a promise to make up a prank that targeted their friend. Their friend, Lillian Skinner, was told that she was nominated for the homecoming court, which was a lie. Her friends, Anahi Alvarez and Naomi Martinez devised a plan that would set the prank to shame.The story highlights that people love feel-good stories that showcases people doing good deeds. Read more here.
Thanks for reading, NBCChicago's Facebook fans! We look forward to more stories in 2015!