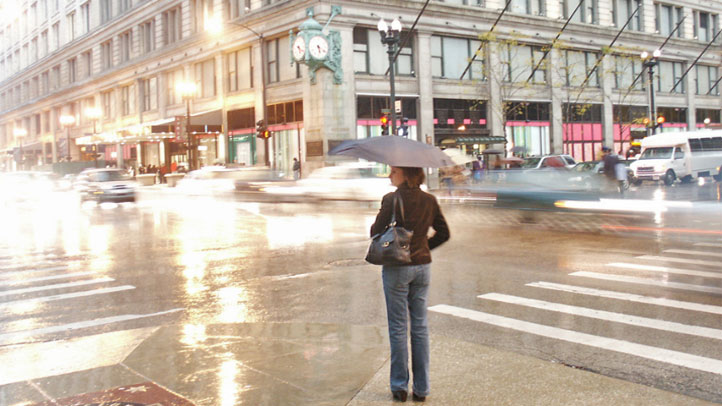 Relief is here, Chicago.

After three days in the mid-90s (and higher), milder temperatures move in with hopes of much-needed rain.

NBC 5 meteorologist Andy Avalos is tracking a few spotty morning showers and a chance of an isolated thunderstorm. In the afternoon, far south and east areas could see a few thunderstorms, but otherwise any clouds will break for more sun.

In the absence of rain, conditions become cooler and less humid with temperatures in the low- to mid-80s. Winds calm down, shifting northwest to 5-15 mph.
A pleasant Thursday night is expected with mostly clear skies and cool lows from 58 inland to 65 in Chicago.

Expect more of the same Friday and Saturday. Highs reach the mid-80s but likely won't come close to the heat wave of earlier this week.

A mostly sunny Friday sees seasonably warm temperatures and cooler near the lake with an onshore breeze.
Sunday gets the next chance for rain. A few isolated thunderstorms threaten during the day as seasonable temperatures stay in the low 80s.

Be prepared with a light jacket on Monday. A cool front moves in, and highs linger in the 70s and below near the lakefront.