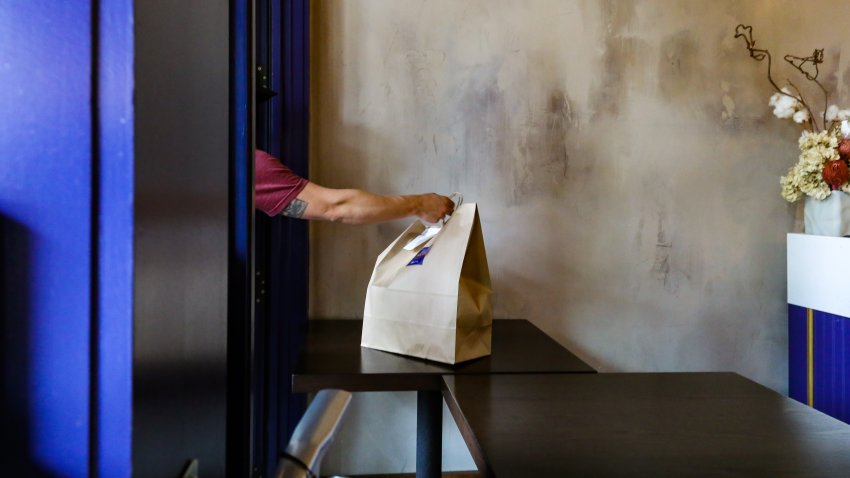 Chicagoans have been all over food delivery apps like DoorDash since the start of the pandemic, and the company just released residents' top local restaurants.
Fewer than 1% of restaurants on DoorDash qualify for the Most Loved All Star list, which named the top-rated, most reliable and efficient places around Chicago.
Here were the city favorites:
Chicago Taco Authority: 4219 W Irving Park Rd.
Honey Butter Fried Chicken: 3361 N Elston Ave.
Humboldt Haus: 2958 W North Ave.
North Buena Wine Shop and Deli: 4200 N Broadway
Salad House: 3176 N Broadway St.
Sinya Mediterranean: 3224 N Damen Ave.
The Boiler Room: 2210 N California Ave.
The Pasta Bowl: 4343 N Lincoln Ave.
Urban Vegan: 1601 W Montrose Ave.
urbanbelly: 1542 N Damen Ave.
Chicago Taco Authority, Humboldt Haus and Salad House also made the "Most Loved" list for all restaurants on DoorDash in the U.S. over the past year.
Here are some more around the Midwest:
AA POKE: 700 E Coliseum Blvd., Fort Wayne, Indiana
Amar India Restaurant: 2751 Miamisburg Centerville Rd., Dayton, Ohio
Backyard Grill: 1825 2nd St., Highland Park, Illinois
Custard's Last Stand: 308 MO-291, Lee's Summit, Missouri
Hiro Bento House: 1724 N Bishop Ave., Rolla, Missouri
Idli Dosa: 6811 Eastman Ave., Midland, Michigan
Main Street Café & Bakery: 2510 SW White Birch Dr., Ankeny, Iowa
Ninja of Japan: 831 S. Tillotson Ave., Muncie, Indiana
Poke House and Tea Bar: 1570 Randolph Ave., St. Paul, Minnesota
Song Tea & Poke: 10400 Baltimore St NE #160, Blaine, Minnesota
Taj Mahal: 7521 Wornall Rd., Kansas City, Missouri
The Great Greek Mediterranean Grill: 12433 23 Mile Rd., Shelby Township, Michigan
World Street Kitchen: 2743 Lyndale Ave. S, Minneapolis, Minnesota
DoorDash analyzed data from April 2021 to April 2022 to create the list. All restaurants who earned a "Most Loved" status for at least 10 months qualified for an "All Star" in-app promotion. The top 10 spots who made the local list had five stores or less and were also named "Most Loved."