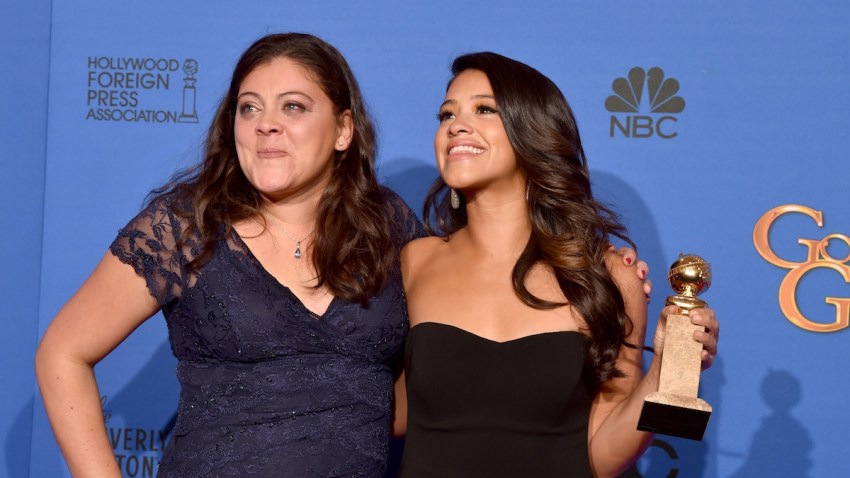 Chicago was well-represented at the 2015 Golden Globes.
Numerous Chicago-area natives were honored with nominations at the annual event, but it was Chicago rapper Common and actress Gina Rodriquez who took home awards during the Sunday ceremony, bringing many in the audience to tears with their speeches.
[NATL] Golden Globes Red Carpet: Best and Worst
Gina Rodriquez, who won a Golden Globe for Best Actress in a TV Comedy for her role in the CW's "Jane the Virgin," made headlines for her touching acceptance speech that quickly went viral.
The 30-year-old actress and Chicago native tearfully thanked the "Jane the Virgin" cast and her family before turning her speech in a bigger direction.
"This reward is so much more than myself," she said. "It represents a culture that wants to see themselves as heroes. My father used to tell me to say every morning 'Today is a great day. I can and I will.' Well dad, today is a great day. I can and I did."
Common, who joined John Legend on stage to accept the award for Best Original Score for their song "Glory" in "Selma," also gave a moving speech that referenced some of the nation's current events, including Ferguson and the ambush killing of two NYPD officers.
"The first day I stepped on the set of Selma, I began to feel this was bigger than a movie," Common said. "As I got to know the people of the civil rights movement I realized I am the hopeful black woman who was denied her right to vote, I am the caring white supporter killed on the front lines of freedom, I am the unarmed black kid who maybe needed a hand but instead was given a bullet, I am the two fallen police officers murdered in the line duty."
The rapper said the movie "awakened" his humanity.
It is also worth a mention that Minnesota-based music legend Prince made a surprise appearance at the event and presented the award to Common and John Legend, making for yet another social media talker.
In addition, the Amazon series "Transparent," created by Chicago native Jill Soloway, took home the award for Best TV Comedy.
Soloway dedicated the win to the memory of Leelah Alcorn "and too many trans people who die too young."
"And it's dedicated to you, my trans parent, my moppa," she said. "You're watching at home right now. I just want to thank you for coming out because in doing so you made a break for freedom, you told your truth, you taught me how to tell my truth and make this show. And maybe we're going to be able to teach the world something about authenticity and truth and love. To love."
The series also starred Alexandria Billings, who is from suburban Schaumburg.
"The Grand Budapest Hotel" also picked up the Best Musical Comedy Motion Picture award. The films stars Wilmette native Bill Murray.