Most Chicagoans already know they can handle some serious snow, but now there's data to back up that claim.
According to a study from Thumbtack, it takes roughly 8.8 inches of snow for Chicago residents to call a private snowplow. That's makes the city the second most snow resilient city, next to Buffalo, New York, which can handle up to 9.7 inches of snow.
The data from Thumbtack, an online consumer services marketplace, was compiled over more than two years and compared snowstorms in 35 counties with the number of requests for private snow removal services.
The report notes that the data only shows requests placed through Thumbtack, however, and does not include data from city plows or independent services not on their site.
While much of the Chicago area saw minor snow accumulations Wednesday, with some cities recording more than 2 inches of snow, that clearly isn't enough to get area residents asking for assistance.
In Springfield, Massachusetts or Rochester, New York, however, it apparently doesn't take much for them to call for help.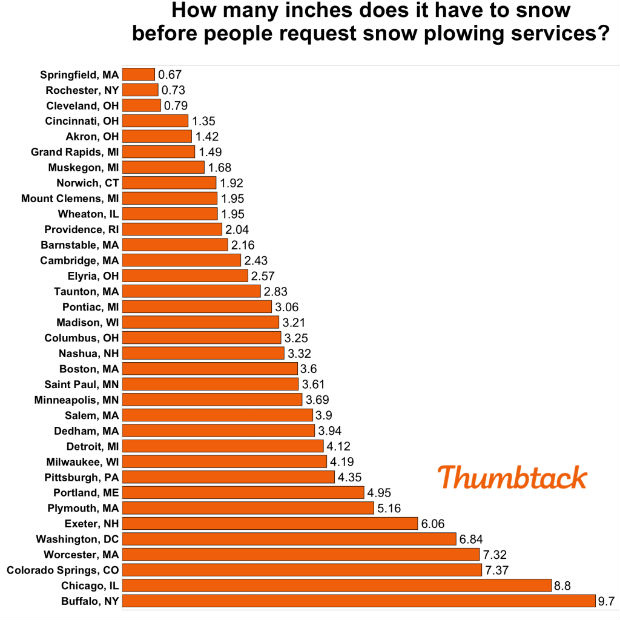 (h/t DNAinfo Chicago)