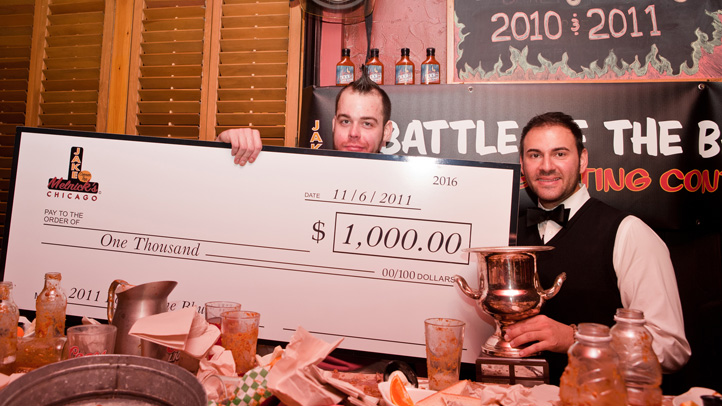 Apparently it helps to have the hometown advantage.

The world's No. 2 ranked competitive eater Pat "Deep Dish" Bertoletti showed he can handle some hot wings, winning Jake Melnick's Corner Tap's Battle of the Bhut competition Sunday.

The Chicago native downed 52 XXX hot wings in five mintues to take home the crown -- one more than his rival Major League Eating Gravy Brown, who took second, and defending champion Erik "The Red" Denmark.

Bertoletti took home the $1,000 prize and free wings for a year.

B96 morning personality J Niice won the celebrity undercard, downing 17 wings in 3 minutes.