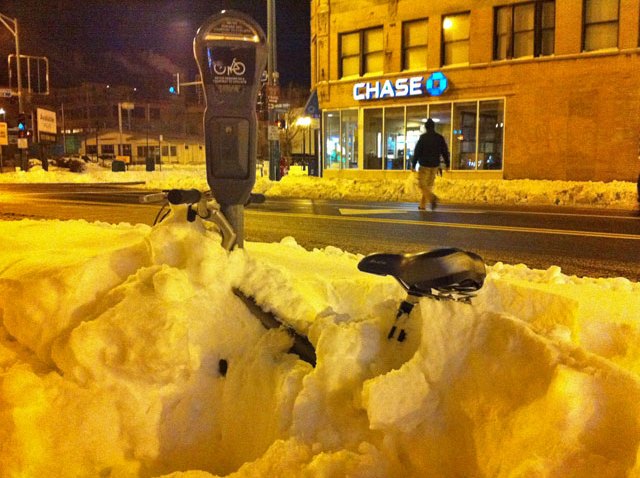 For anyone with memories of last winter's "Snowpocalypse," be prepared to brace yourself.
With predictions of heavy snowfall this winter, the City of Chicago is set to take all necessary precautions to keep the road clear.

Chicago begins the Overnight Winter Parking Ban on Dec. 1 at 3 a.m.
Streets and Sanitation officials warn motorists the ban means anyone parked on key arterial streets will be ticketed and towed between 3 a.m. and 7 a.m.
"The overnight parking ban is in place during the winter to make sure that critical routes are up and running at all hours so that emergency vehicles, buses and other traffic can get through, " said Streets and Sanitation Commissioner Thomas G. Byrne.
Tickets start at $50 plus the added job of retrieve the car after it is towed. Towing fees start at $150 with $10 per day for storage fees.
Officials say the warnings should be clear because the city posts permanent signage marking the Parking Ban areas and 2-inch Snow Parking Ban along the 107 miles of the route.
For more information on which roads will be included in the Parking Ban, refer to the City of Chicago's website.