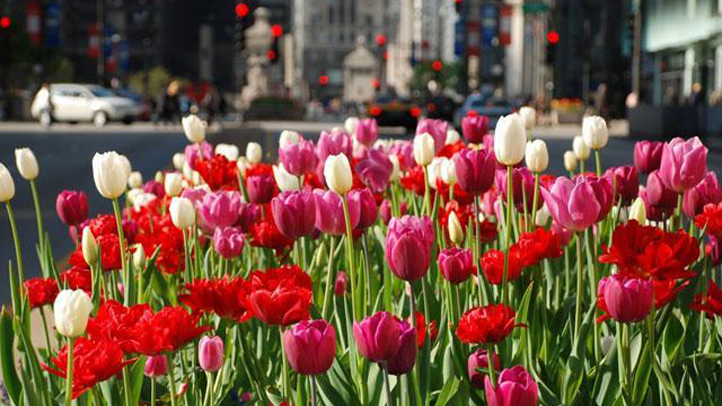 It's here, Chicago. This weekend will feel like spring.

NBC 5 weather models show high temperatures in the low to mid-70s Saturday and highs between 75 and 80 on Sunday. Some locations could reach 70 degrees by Friday afternoon.

Though Friday started out chilly, the sunshine is expected to last through most of the day with pleasant temperatures in the mid- to upper 60s inland and cooler conditions along the lakefront.

A mostly sunny, breezy, warmer and slightly more humid day is on tap for Saturday, according to weather models. A slight chance for an isolated shower or thunderstorm comes overnight into the pre-dawn hours.

Sunday's forecast begins with partly sunny skies and windy condition, but becomes warm and humid. Showers and a few storms again are possible overnight.

Seasonable weather continues into the work week, with highs in the low 70s on Monday.

A brisk wind off Lake Michigan cools things down to the low to mid 60s inland and cooler along the lakefront.

Wednesday sees highs in the 50s along the lake and upper 60s inland. While temps could warm back up to the 70s on Thursday, isolated showers and thunderstorms are possible.