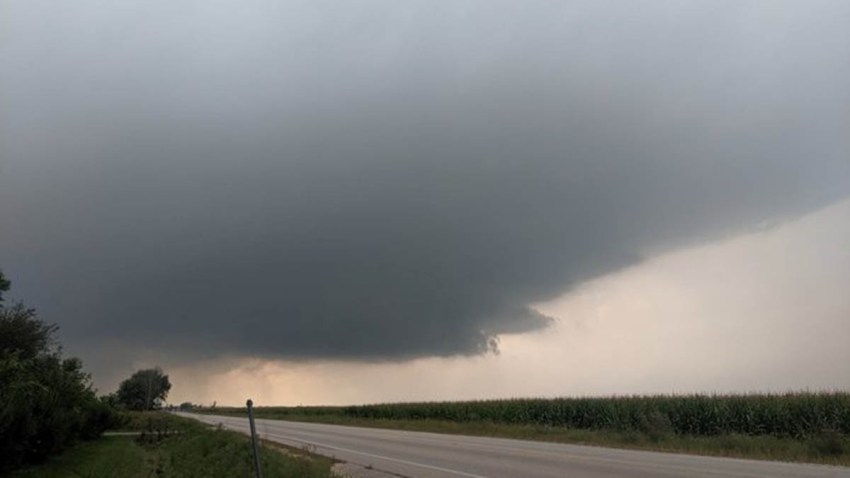 One day after severe weather tore through northern Chicago suburbs, prompting tornado warnings for several counties, the entire Chicago area is once again at risk for strong storms.
A Tornado Warning issued for southeastern DeKalb County, southern Kane County and northern Kendall County until 5 p.m., has been canceled, according to the National Weather Service.
Radar indicated rotation in a storm cell over the impacted counties, but no funnel clouds have been reported as of 4:30 p.m.
Earlier Thursday, the storm had prompted a Tornado Warning for Ogle County in Illinois just after 1 p.m., but was allowed to expire at approximately 1:45 p.m.
There is a chance for thunderstorms across northern Illinois Thursday, but stronger and more organized storms were expected to hit north of Interstate 80 heading into the evening hours.
Storms that do develop bring with them the threat of hail up to 1 inch in diameter, damaging winds of up to 60 mph and torrential rain.
Meanwhile, the day will be met with a large spread in temperatures with some areas seeing temps in the upper-60s along the lakefront and rising into the upper-80s in far southern and southwestern locations.
Friday looks to cool down with highs in the mid- to upper-70s falling by the afternoon hours.
There will again be a chance for scattered showers and possibly an isolated storm during the early morning hours Friday, particularly in areas south of the city and in northwest Indiana.