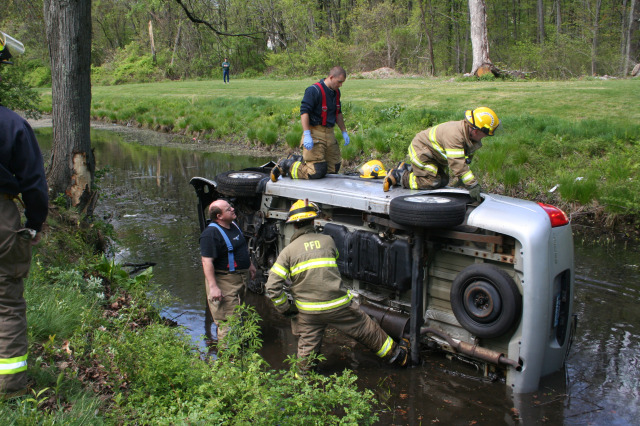 It may still be cold -- very cold -- but it seemed Wednesday that life was slowly getting back to normal after even hearty Chicagoans took cover from this week's dangerous sub-zero temperatures.

City crews were out collecting garbage (and "dibs!"). Chicago Public Schools children were back in school. And the morning commute proceeded with only minimal problems.

The official Chicago temperature, recorded at O'Hare International Airport just after 10 a.m., came in at 6 degrees. Forecast models drawn Wednesday morning showed a gradual warm-up from there, with some areas seeing temperatures in the teens by the afternoon hours. The mercury could rise to near 40 by Saturday and Sunday.

All of that is a far cry from the wind chill temperatures around -50 degrees that gripped the metro area for nearly two full days. The official Chicago temperature on Tuesday afternoon finally rose above zero for the first time in nearly 37 hours.
Parents and students who spoke to NBC Chicago outside Franklin Fine Art Center in the city's Old Town neighborhood expressed excitement about finally getting back to school after an extended winter break but said they were glad officials shut down the district on Monday and Tuesday due to the cold.

"I'm happy because my daughter will be happy to see all of her friends and start a new routine again. But it was good to have a good break," said Natalia Aicardi. "It was way too cold."

The extra days off weren't free, however. Students will be required to make up the days later this year, CPS spokeswoman Keiana Barrett said.

On the rails, Amtrak proactively canceled several trains as crews continued efforts to get service back to 100 percent. The slightly warmer weather translated into better service for Metra commuters, with only a few delays for the morning rush.
As of 7 a.m., Chicago Transit Authority officials reported no major problems on the city's buses and trains. Some Green and Pink Line trains were operating with residual delays after a mechanical problem halted at least one train. Some Brown and Purple Line trains had residual delays because of a sick person on a train.

At the Cook County Jail, inmate visitation and the normal discharge of inmates resumed. Both were put on hold during the two-day deep freeze.

Officials at the Shedd Aquarium, which had been closed for two days, announced two additional "make up" days for Illinois residents. Admission to the museum is free on Saturday and Sunday and again on Monday and Tuesday.

The relatively warmer conditions didn't come without residual problems, however. The big freeze was blamed for a number of broken water pipes and sprinkler systems, including incidents at the Leighton Criminal Court Building and the Columbia Sportswear store on the Magnificent Mile.