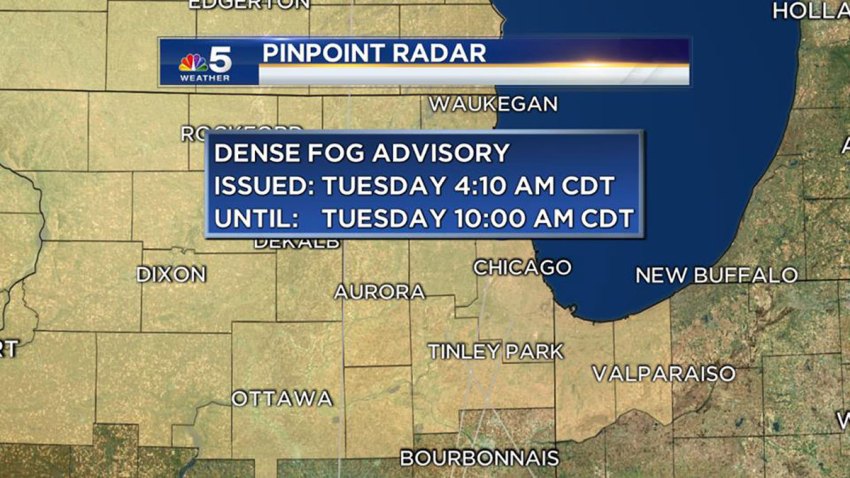 National Weather Service forecasters on Tuesday morning allowed a Dense Fog Advisory to expire for several Chicago area counties.
The advisory for Cook, Grundy, Will counties in Illinois, as well as for Lake and Porter counties in Indiana, expired at 10 a.m. The advisory was extended until 1 p.m. for several other counties, including DeKalb, DuPage, Kane, Kendall, LaSalle, McHenry and Lake.
The fog was dense in areas earlier in the morning, with visibility under than one-quarter of a mile.
The fog is a result of warmer air melting the snow on the ground. Temperatures throughout the Chicago area at 5 a.m. were mostly in the mid- to upper-30s. Midway International Airport and Gary, Indiana checked in at 40 degrees.
Temperatures later Tuesday should max out in the low- to mid-50s.