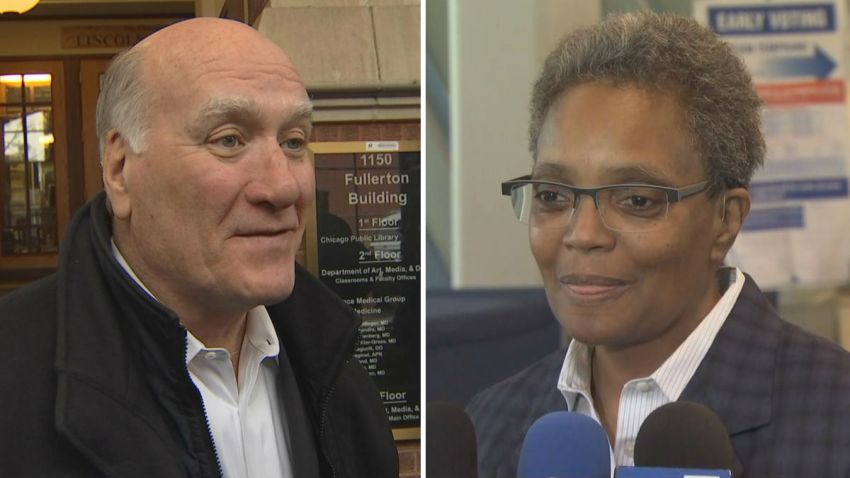 The Chicago Tribune editorial board has endorsed Bill Daley for Chicago mayor, the paper announced Wednesday, following the Chicago Sun-Times editorial board's endorsement last week of Lori Lightfoot.
"Yes, we're endorsing a Daley," the Tribune's board wrote. "If reawakening the Daley dynasty gives you pause, fair enough. It gives us pause, too."

The Tribune pointed to Daley's "forward-focused credo" for the city, his candor and leadership, as well as his high-profile political resume as a former White House chief of staff and U.S. Secretary of Commerce, among a list of reasons why he was the paper's choice for mayor.

"He is the candidate we most trust to manage the financial decision-making, boost job creation and lead this city forward," the paper's board wrote.
The Sun-Times board on Friday endorsed Lightfoot, idetifying her as the mayoral candidate with "the vision, values, qualifications and policies to be an effective leader for the whole city" and the candidate "who will confront our city's most intractable problems in ways that, finally, pull every Chicagoan along."
The paper pointed to her record as a lawyer at Mayer Brown, federal prosecutor, deputy chief in City Hall's procurement department, head of the Chicago Police Board and head of the Police Accountability Task Force among their top reasons for endorsing her.
"We endorse Lightfoot because this election is bigger than any disagreement about taxes or charter schools or express trains to O'Hare," the board wrote. "This election is about who we are, and who we want to be."

The Chicago election takes place Tuesday, Feb. 26. Early voting is open in all 50 wards.

In response to the Chicago Tribune's endorsement, Daley wrote:
"I am honored to receive the Chicago Tribune's endorsement for mayor of Chicago," Daley said in a statement. "My focus on getting guns and gangs off the streets, freezing property taxes and growing our way forward is resonating with Chicagoans in every part of the city. Chicago must be a place where all people can live, safely raise their families and afford to build a future. With the help of the people of Chicago, I am ready to get the job done. I'm grateful for the support, and look forward to building a better future for all Chicagoans."
In response to the Chicago Sun-Times endorsement, Lightfoot wrote:
"It's a great honor to receive the endorsement of the Chicago Sun-Times Editorial Board," Lightfoot said in a statement. "Voters don't want a Chicago machine candidate. This race is about whether we're resigned to the broken past or resolved to fight for something more. It's about shining a light on the corruption and backroom deals that haven't served us. It's a race that's rattled by corruption scandals in a city that's sick and tired of the old Chicago way."