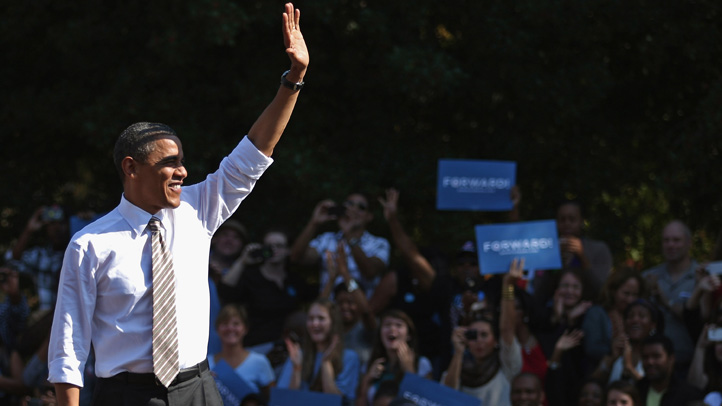 Nearly four years ago, the Chicago Tribune made history when it, for the first time in its more than 160 years of existence, endorsed a Democrat for President of the United States.

On Friday, the organization's editorial board did it again.

While it wasn't a glowing endorsement of how President Barack Obama has handled his first term, the Tribune praised him on his handling of foreign affairs.

Rather, the Tribune seemed uneasy about throwing its support behind the president's challenger, former Massachusetts Gov. Mitt Romney, who they said has "been astonishingly willing to bend his views to the politics of the moment: on abortion, on immigration, on gun laws and, most famously, on health care."

The main priority for whichever candidate wins the election, now just 11 days away, is to get the nation's financial house in order. President Obama, who, according to the Tribune has shown "steadiness in office" and is "cognizant of the vast unfinished business before him," is the better choice.

Of Romney:
"His proposals to achieve a balanced budget, and to begin reducing taxpayers' huge debts, rest on questionable math and rosy assumptions."

While Republicans, Romney included, promote values more aligned with Tribune's, the editorial board said progress under Obama's leadership has been steady, albeit slow.
"Friday morning's GDP reading confirms anew that U.S. economic growth has a fluttering heartbeat. Home prices are stabilizing, the stock market and consumer confidence have risen, and job growth has been steady if unspectacular."

The Tribune is the 18th of the country's largest newspapers to endorse the president this election cycle, according to The American Presidency Project.