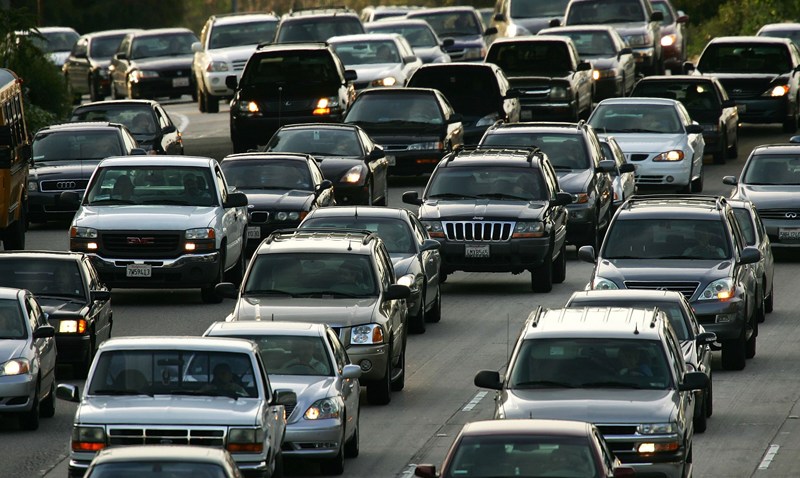 Chicago has one of the longest average commute times in the country, but many area drivers don't -- or aren't willing to -- do anything about it.

The second annual IBM "Commuter Pain" survey (.pdf), released earlier this month, shows that while most drivers would agree that traffic is getting worse, one alternative -- carpooling -- is rarely being used around Chicagoland.

Just 1.6 percent of Chicagoans carpool to work, the Chicago Sun-Times points out. That's down from 3.7 percent last year.

Perhaps that's because the price of gas is down about a buck since last year. The report can only speculate, but it did find that of the 10 metro areas surveyed, drivers in Chicago and the San Francisco Bay Area are least likely to look for alternatives as gas prices increase.

Of course, Chicago is a huge metropolitan area without HOV/carpooling lanes, which provides little incentive for drivers.

The city with the highest percentage of carpoolers -- 28 percent -- is Washington, D.C., according the IBM's report.

Possible reasons that workers aren't carpooling in droves: personal privacy/protection, sprawl (not all jobs are in the same place), telecommuting, shifting schedules and schedule inflexibility, a decreased workforce (layoffs) and expansive public transportation.