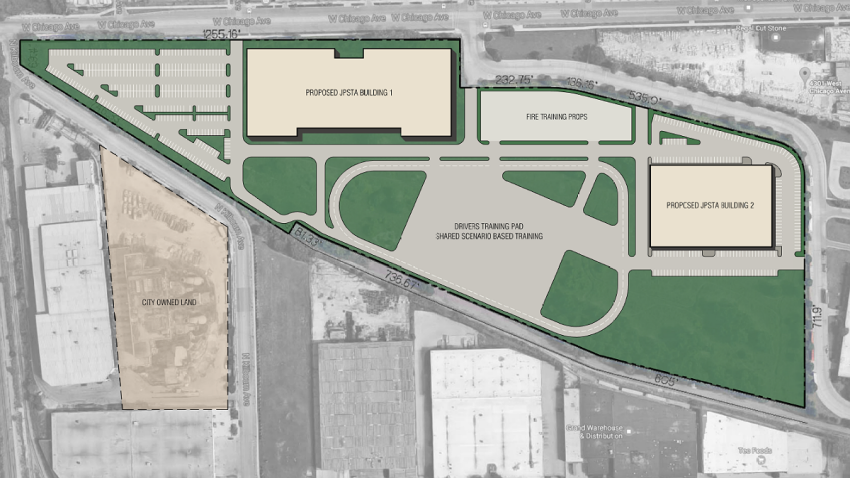 A $95 million public safety training campus is being planned to replace cramped and aging police and fire academies in Chicago.
The new shared training academy will be in West Garfield Park, Mayor Rahm Emanuel announced Monday.

"Our first responders deserve the best training to take on the challenges they face every day," Emanuel said in a statement, "and they deserve the best facility to learn and practice in."

Construction is expected to start in 2018 and could take up to three years. The academy will be built on about 30 acres of vacant land.
Emanuel's office has said funding would be identified as the project progresses.
The police academy building being replaced is 41 years old. The fire academies are 67 and 52 years old.
Police Superintendent Eddie Johnson says a new campus will allow the department to "reinvigorate" how officers are trained and help prepare them for "any scenario they may face."

"The scenario training is exactly what CPD needs to give our officers the best hands-on training possible so they can react appropriately in the field regardless of the situation," Johnson said.

Copyright AP - Associated Press