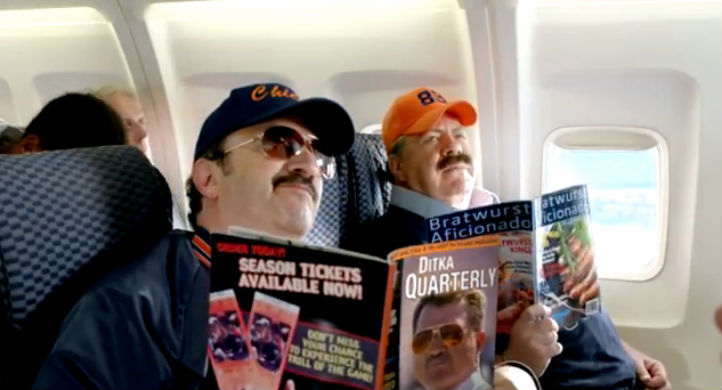 With Da Bears gearing up for the start of da season, Chicago's famous superfans are also returning to football.
It may seem like decades since Saturday Night Live premiered Bill Swerski's Super Fans, but it appears the comedic Chicago enthusiasts have returned to TV.

In a recent commercial for State Farm's Discount Double Check, Aaron Rodgers appears on an airplane next to two of Chicago's famous superfans, who credit him for saving them enough money with the discount "daaa-ble check" to upgrade to "grill class."
The commercial features the iconic Chicago accent and characters derived from the skit, who are known for drinking beers and eating sausage in Mike Ditka's restaurant while making predictions and discussing Chicago sports.
And for your viewing pleasure, here's a clip of some of "Da Superfans" best on-air moments.