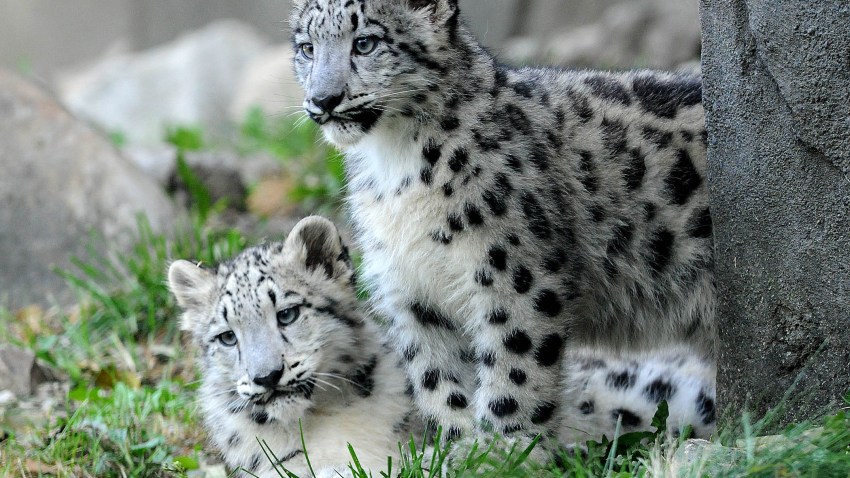 The four-month-old female snow leopard cubs at Brookfield Zoo made their public debut.
"While the rest of Chicago had their eyes on the Chicago Cubs today, staff and guests at Brookfield Zoo had their eyes on these adorable cubs!" the zoo joked on its Facebook page.
The two leopards, named Malaya and Daania, have been spending time with their 4-year-old mom, Sarani, since their June 16 birth.

Snow leopards are an endangered species, according to the International Union for Conservation of Nature (IUCN). The organization estimates that only 4,000 to 6,500 remain in the wild.