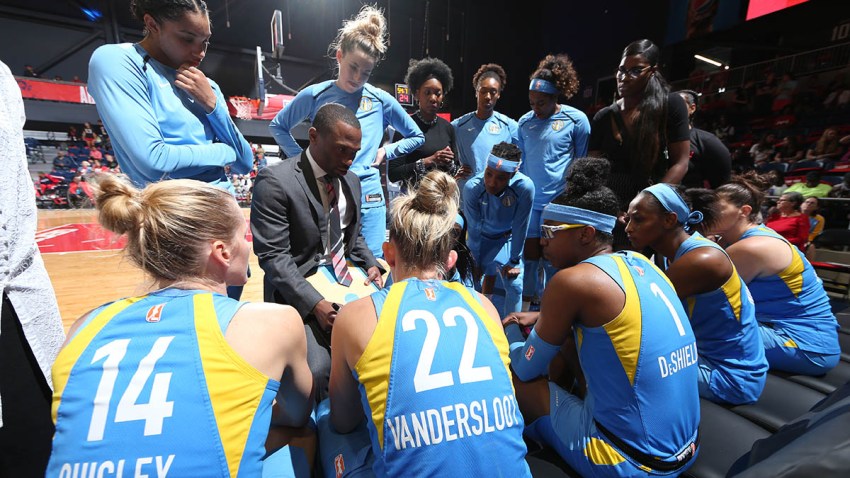 Even though they lost their final regular season game against the Washington Mystics on Sunday night, the Chicago Sky will still get to host a first-round playoff game when the WNBA postseason tips off on Wednesday night.
The Sky, who locked up the fifth seed in the WNBA playoffs, will welcome the eighth-seeded Phoenix Mercury to Wintrust Arena on Wednesday night for a winner-take-all postseason contest.
Chicago has played some of its best basketball against the Mercury this season, sweeping the season series against Phoenix. Their most recent matchup came just one week ago, as Cheyenne Parker and Astou Ndour each scored 18 points in a 105-78 blowout victory.
In the single-game elimination format, the Sky will need big performances from some of their stars, including Courtney Vandersloot, who became the first player in WNBA history to record at least 300 assists in a single season. Vandersloot beat her own league record for assists, ending the season with an even 300 thanks to her six helps in Sunday's loss to Washington.
Chicago had four players who ended the season averaging at least 10 points per game, including Allie Quigley, who came into Sunday's contest averaging nearly 14 points and three rebounds per game.
The playoffs will get underway on Wednesday night with a nationally televised doubleheader on ESPN 2. The Sky will play Phoenix in the first game, starting at 7 p.m. Central, and Minnesota will take on Seattle in the nightcap.
Both games are single-elimination contests, with the winners being reseeded and the lower seeded-team facing the Los Angeles Sparks in the second round. The higher-seeded team left after Wednesday's game will take on the Las Vegas Aces, also in a single-elimination game.
After the first two rounds the playoffs move to a best-of-five series format for the semi-final and championship series, with the Washington Mystics and Connecticut Sun both holding byes into the semi-final round by virtue of locking up the top two seeds in the league.