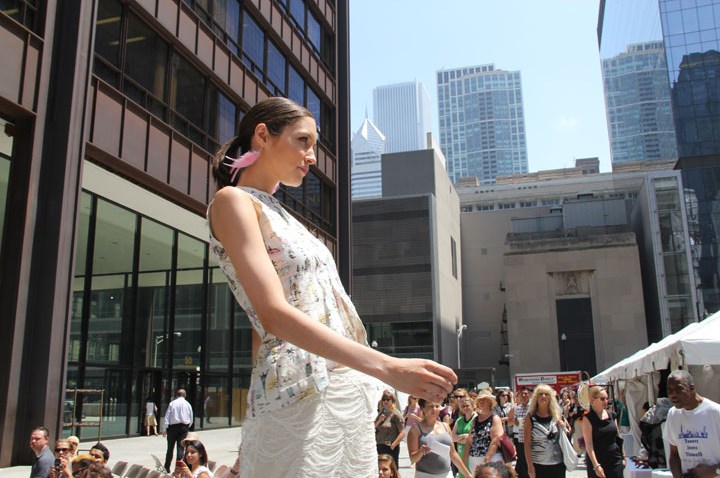 Your lunch break just got a little bit more expensive.
Wednesday is the last day to hit the annual Chicago Sidewalk sale at Daley Plaza.
From 9am-3pm, get your fashion fix from more than 40 local designers and independent boutiques who will be showcasing everything from hats and handbags to shirts and shoes at the outdoor fashion event.
The Chicago Department of Cultural Affairs and Special Events event also features a runway show at 12 p.m. featuring all the latest trends from our local fashion stars.
Stock up on accessories from the likes of Jess LC, The Tie Bar and Love Lulu Mae, clothing from Kate Boggiano, Jules Schwanbeck of Jules, Michelle Tan and many more.
The event is free and open to the public.
Just don't forget your wallet. You're going to need it.