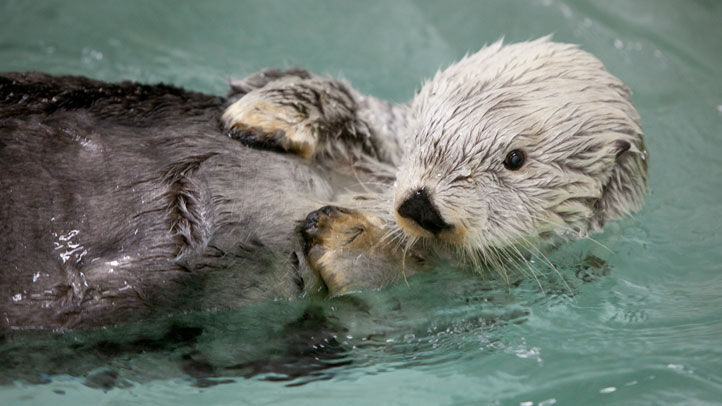 One of the last two sea otters rescued from the Exxon Valdez oil spill in 1989 has died at Chicago's Shedd Aquarium.
Aquarium officials said Wednesday that they euthanized the female sea otter, Kenai, Tuesday.

"The past twenty-four hours have been very difficult for the entire Shedd family who held a special place in their hearts for Kenai," said Ken Ramirez, executive vice president of animal care and training. "It was a difficult, yet clearly compassionate decision as her quality of life quickly deteriorated over the last several weeks."

Rescuers in Alaska found Kenai and her oil-coated mother. Her mother died but a biologist was able to care for Kenai in a hotel bathtub. Kenai was eventually taken to an intensive care nursery and then Chicago.
Aquarium officials said Kenai lived more than 23 years while the typical life span of a sea otter is between 15 and 18 years.
Kenai's death means a female sea otter at Point Defiance Zoo and Aquarium in Tacoma, Wash., is the last surviving sea otter from the disaster.
Copyright AP - Associated Press