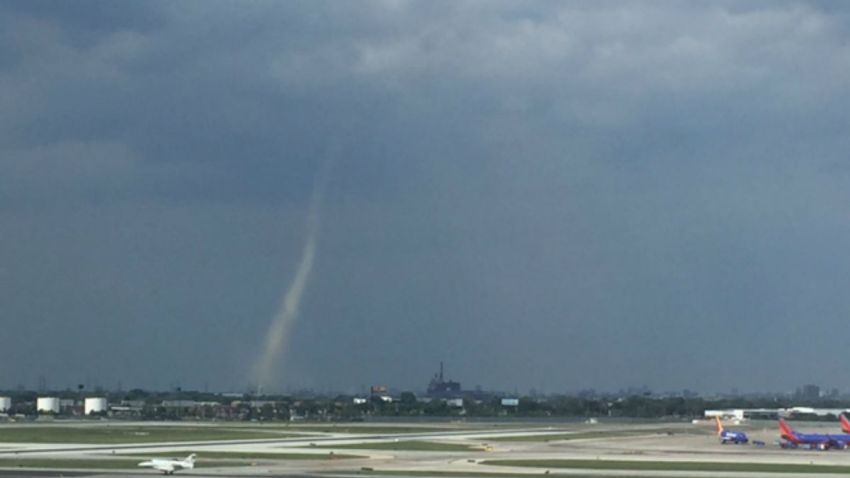 Chicago saw its first tornado in nearly 10 years after a landspout developed near Midway Airport Tuesday, the National Weather Service reported.
The landspout tornado was seen touching down just before 4 p.m. near the intersection of Ogden and Cicero avenues, but no significant damage or injuries were reported. It lasted for about 10 minutes, marking the first tornado within city limits since an F-0 hit the campus of Loyola University in September 2006.
According to the National Weather Service, a landspout is a tornado with a narrow, rope-like condensation funnel that forms while a thunderstorm cloud is still growing. Unlike most tornadoes, the rotation for a landspout originates near the ground.
In Tuesday's case, there was no rain shower or thunderstorm associated with the tornado, but cumulus clouds along the lake breeze paired with a somewhat humid and unstable environment causing enough rotation and lift for the tornado to develop.
As was the case Tuesday, landspout tornadoes don't typically last long or grow very strong, though they can do minor damage before dissipating.