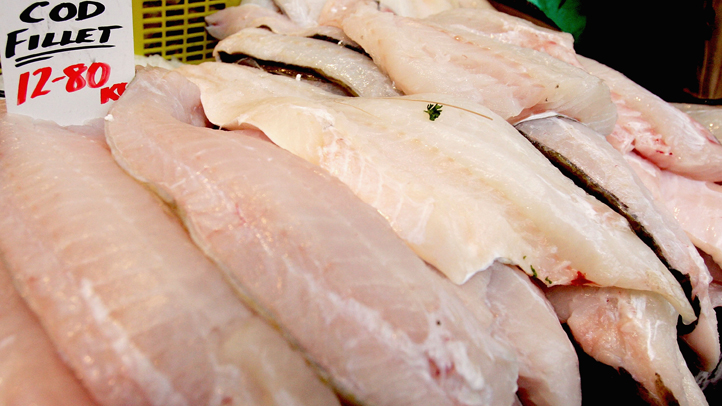 If meat isn't on your agenda over the next few weeks, there's plenty of Chicago restaurants stepping up to the plate to indulge your foraging for fish.
Hit John Barleycorn's Lincoln Park location for Lenten specials every Wednesday and Friday through April 6th for the $8.95 all-you-can-eat fish and chips, a $6 pepper and egg sandwich, a $12 fried shrimp dinner, $9 fish tacos and an $11 almond-crusted or blackened corvina dinner.
Every Friday through April 6th, the five area Phil Stefani Signature Restaurants will offer an array of fish specials, including the Zuppa di Pesce, a seafood dish at 437 Rush.
You wouldn't expect to find meatless options at a place called Butcher & the Burger, but Chef Al Sternweiler is serving up meatless burgers that don't lose anything in the way of taste. Build your own meatless burger with protein options including Vegan Veggie, Portobello Mushroom or sustainably farmed Salmon and Shrimp. Burger options range from $7 to $9.
Area Tuscany Restaurants will offer daily seafood pasta dishes through April 6th, including Spaghettini with seafood and Linguine Vongole with fresh clams.

Rio's D'Sudamerica's Lent specials use the popular Peruvian grain, Quinoa. Enjoy specials such as the Chaufa de Quinoa and Quinoa Seafood Paella every Friday through April 6th.
Sabor Saveur Chef Yanitzin Sanchez has added one seafood appetizer and two entrees to the regular menu, available every Friday through April 6th.
Bridgeport's Nana restaurant augments its regular menu every Friday during Lent with specials such as an Iron Skillet-Roasted Salmon Steak and a Crispy Fried Lake Perch Sandwich.