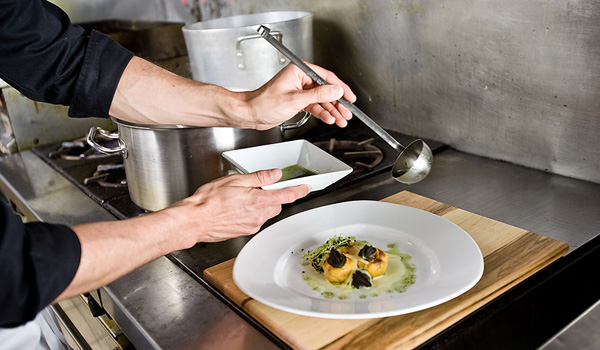 You too can join in on the "culinary Oscars" spirit.
Running from Thursday through May 8, James Beard Eats Week brings more than 80 Chicago restaurants together to honor "the Dean of American cookery" with menu items inspired by the culinary legend.
The weeklong event sponsored by Choose Chicago and the Illinois Restaurant Association coincides with the James Beard Foundation awards ceremony at the Lyric Opera of Chicago on Monday. This year's awards marks the first time in 24 years the awards ceremony is being held outside New York City.
Featured James Beard-inspired menu items include The Berghoff Restaurant in the Loop serving Bourbon Raised Short Rib, Dusek's Board and Beer in Pilsen bringing Oysters Rockefeller to the table and the West Loop's BellyQ cooking up Shrimp De Jonghe (oil-poached shrimp with Thai butter and Dijon breadcrumbs).
Participating restaurants will donate $100 or more to the James Beard Foundation Scholarship Program.
For a full list of menu items and restaurants participating in James Beard Eats Week, visit Choose Chicago's website.