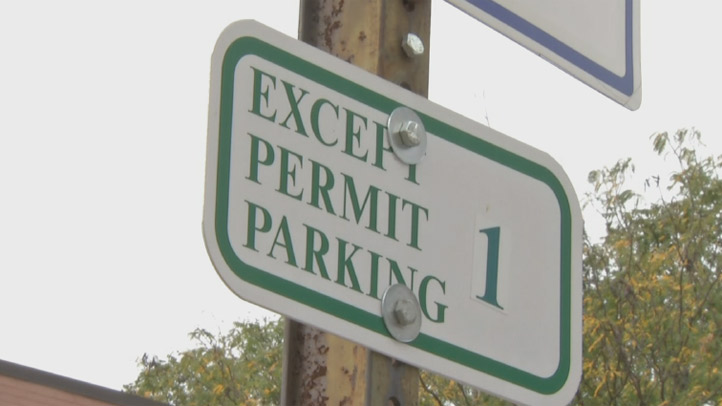 Months after Chicago officials made parking at the city's metered spots a mobile experience, a new online destination and mobile application aims to make it easier to park in the hundreds of residential parking zones throughout the city.
"This map is a long, long needed solution to this very much decades-old problem," City Clerk Susana Mendoza said Thursday at the Merchandise Mart, home of 1871, the entrepreneurial hub for digital startups.
The City of Chicago currently has 1,429 active residential parking zones. Each of the 8,004 active zone records, or individually-designated blocks, can have their own individual rules. Furthermore, aldermen can change and add zones on a whim, Mendoza said, making it difficult to keep public information up-to-date.
The new online maps and mobile app, announced by Mendoza, aldermen and civic tech leaders, will for the first time collect the zone information into a single, digital collection and hopefully make it easier for the city's 200,000 motorists to know whether they'll need a guest pass at their destination.
"It didn't cost us a dollar to put this information in the hands of people who know how to use it," Mendoza said. "We did it at zero additional taxpayer cost, and it will actually provide a benefit to taxpayers and hopefully lead to less tickets."
Tickets for illegally parking in a residential zone cost $75.

The new map is available on the Chicago City Clerk website.
Mendoza was joined by Ald. James Cappleman (46th) and Ald. Michele Smith (43rd) as well as by 1871 CEO Howard Tullman and Smart Chicago Collaborative CEO Dan O'Neil.