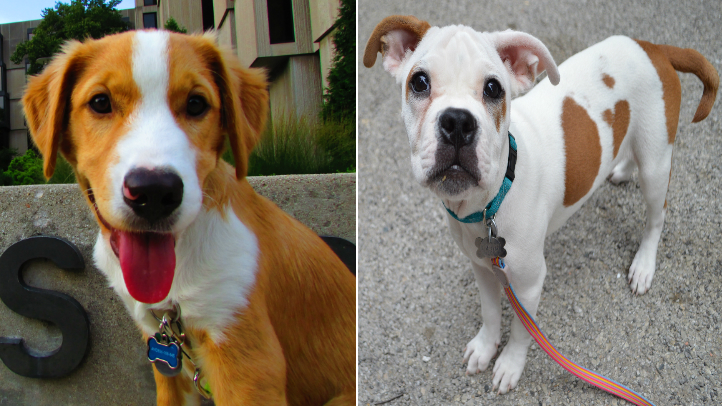 Chicago is still going to the big game in February, but Jay Cutler won't be leading the pack.

Two puppies from Chicago will participate in Animal Planet's Puppy Bowl XII, according to the no-kill pet organization PAWS Chicago.

Cooper, a 15-week-old Great Pyrenees/Collie mix and Athena, a 19-and-a-half week American Bulldog mix will be going for Puppy Bowl glory, according to PAWS.

Cooper was drafted to play in the starting lineup for Team Fluff, who will go paw-to-paw against Team Ruff, according to PAWS. Unfortunately, Athena did not make first string but will still be featured in Animal Planet's competition.

In total, 84 adoptable puppies from 44 rescue shelters across the U.S. were chosen to participate in the Puppy Bowl, according to Animal Planet.

Cooper and Athena both arrived to PAWS Chicago in August, according to Sarah Ahlberg, Associate Director of Media and Community Relations at PAWS. Cooper came from a rural shelter in Tennessee. Athena arrived to PAWS with her mother from the city pound. Her mother has since been adopted.

McDonald told NBC Chicago that the event helps showcase the animals available for adoption at local shelters.

The Puppy Bowl XII will air Feb. 7th, at 2 p.m. Central time on Animal Planet.