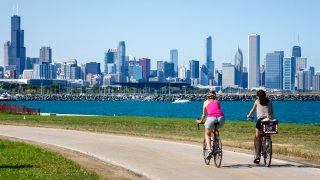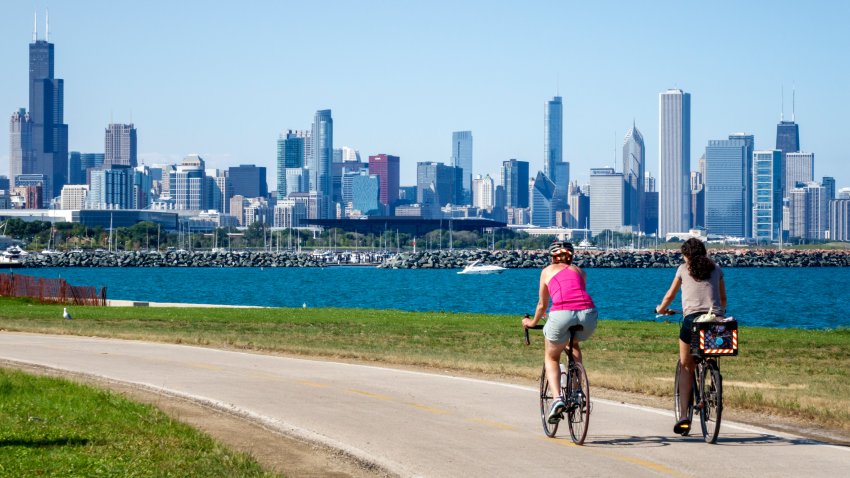 A popular section of Chicago's lakefront trail reopened Friday after "extensive repair work due to erosion," the mayor's office announced.
The lakefront trail reopened between Oak and Ohio streets, providing cyclists, runners and walkers "a continuous 18-mile path" from the city's Edgewater neighborhood at Ardmore Avenue to the South Shore neighborhood at 71st Street.
The trail will be open from 6 a.m. to 7 p.m. daily and is part of the city's "Keep It Moving" strategy to prevent groups from congregating and potentially contributing to the spread of the coronavirus.
"Due to significant lakefront storm damage and high lake levels, other sections of the lakefront trail still are being repaired," the mayor's office said in a statement. "In those areas, from Fullerton to North avenues and from 43rd to 51st streets, cyclists, runners and walkers share the trail while repairs are completed."
Chicago Mayor Lori Lightfoot's office said repairs are thanks to the $4.75 million donation by philanthropist and Citadel Founder and CEO Ken Griffin to fix damaged sections of the trail.
Lightfoot's office reminded residents that while the trail is open "for commuting and exercise including cycling, running and walking," parking lots around the trail are closed, as well as lakefront amenities like beaches and fields.