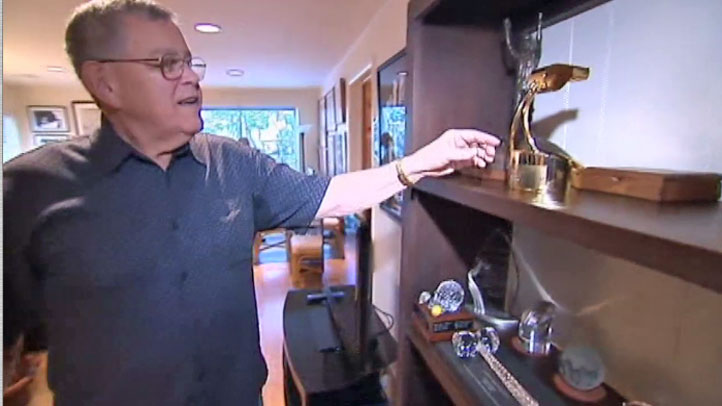 A former NFL referee from Chicago said Monday night's botched call by replacement officials was painful to watch and said calls like it are hurting the integrity of the league.
"I saw this and I -- it just made me feel so bad," said Jerry Markbreit, whose 23 years as a referee included three Super Bowls.
Replacement officials ruled that a last-second scrum in the end zone resulted in a touchdown to Seahawks receiver Golden Tate -- when Packers Quarterback Aaron Rodgers, his teammates, Packers fans and much of the football-watching public saw a clear-cut interception by the Packers' M.D. Jennings in Seattle's 14-12 win on Monday night.

Markbreit said it wasn't just the call in that game that's made him cringe. He said he's already seen several errors in the three-week-old season.
"It's impossible to believe that the National Football League, with the finest players, the finest coaches and everything else, would put an inferior product out, tampering with not only the safety of the game but the integrity of the game," he said.
The NFL acknowledged Tuesday that Tate should have been flagged for offensive pass interference earlier on the play, which would have ended the game with a Packers victory. But league officials said the referee was correct that no indisputable visual evidence existed on a replay review to overturn the touchdown call.

Two people with knowledge of the talks told The Associated Press that the sides were meeting Tuesday. The people spoke on condition of anonymity because the discussions were not made public.
Copyright AP - Associated Press