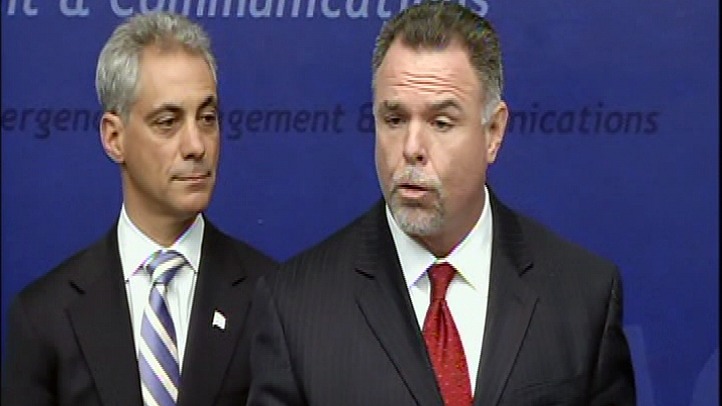 After you've coordinated media for a presidential campaign, and acted as spokeswoman for the mayor of America's second largest city, you're ready for the big time. You're ready for … Chicago.
Sarah Hamilton, a Chicago native who worked for Hillary Clinton in 2008, and most recently was senior press secretary for Los Angeles Mayor Antonio Villaraigosa, is returning home to become communications director for the Chicago Police Department. As the
Los Angeles Daily News reported
, Hamilton has flacked for L.A. "through three years of budget crises, the selection of Los Angeles police Chief Charlie Beck, the attack on a San Francisco Giants fan at Dodger Stadium and, most recently, the 'Carmageddon' freeway closure."
So she's ready for Chicago-style crises, such as police shootings and piratical gangs of young punks attacking CTA buses.
"We are excited to welcome Sarah Hamilton to our communications team," Police Chief Garry McCarthy told the Sun-Times. "She is returning to her hometown with a wealth of knowledge regarding the public sector, and her understanding of community engagement will be critical as the Police Department continues working with residents to make every neighborhood in our city safer."
In her farewell to L.A., Hamilton showed she knows how to spin a quote, praising both her current and former bosses.
"Working in the Villaraigosa administration has been fantastic, and it is an honor to have played even a small role in the phenomenal work this mayor is doing for this city," Hamilton said. "It is bittersweet to leave Los Angeles, but as a Chicago native, I am very excited to return to the city where I grew up and serve its residents by working in Mayor (Rahm) Emanuel's administration."
Buy this book! Ward Room blogger Edward McClelland's book, Young Mr. Obama: Chicago and the Making of a Black President , is available Amazon. Young Mr. Obama includes reporting on President Obama's earliest days in the Windy City, covering how a presumptuous young man transformed himself into presidential material. Buy it now!