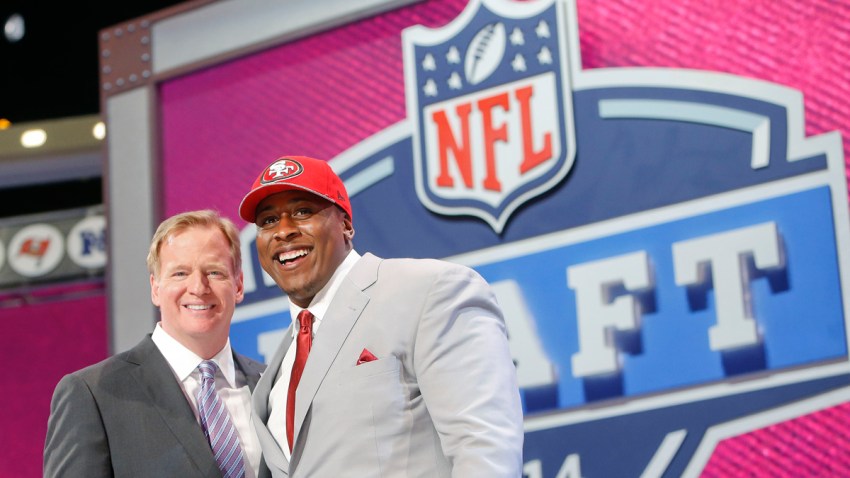 It's between L.A. and Chicago.
NFL commissioner Roger Goodell confirmed Thursday that New York is out of the running to host the 2015 NFL Draft, and that the finalists are down to Chicago and Los Angeles -- you know, that city without a football team.
According to the Los Angeles Times, Goodell made the statements while participating in a panel at the Beverly Hills Hilton Thursday.
Goodell said 12 cities initially expressed interest in hosting the draft, but Chicago and L.A. were left standing because New York couldn't offer the "appropriate dates in May."
The commissioner says to expect a decision sometime late in the summer.
The NFL is looking at expanding the draft from three days to four.
McCormick Place, Soldier Field and the Chicago Theatre have all been mentioned as potential host sites for the draft, with McCormick Place seeming to be the most likely venue for the league to choose.