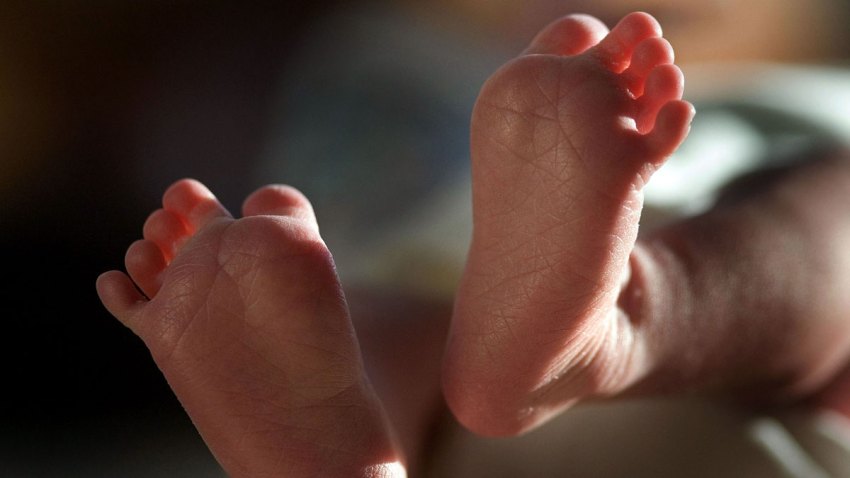 A Chicago mother is sharing her child's story, after the Food and Drug Administration approved a life-saving tool for babies born with heart defects.
Aisha Custodio's daughter, Avery, was born with a congenital heart defect. CHD is the most common kind of birth defect, affecting some 40,000 babies in the U.S. every year, according to the Centers for Disease Control and Prevention.
For Custodio, the news that her daughter was one of them came as a shock.
"My whole world kind of went upside down," she said. "I couldn't sleep that night. I was afraid that I was going to lose my daughter."
When she was just five months old, Avery's doctors at Anne & Robert H. Lurie Children's Hospital recommended surgery.
"We went in for surgery on June first, the longest day of my life," Custodio said. "I was told it would take five hours, and it turned into eight hours, which freaked me out even more. I mean, she was in open-heart surgery."
When it was over, there was more unexpected news. Avery's surgeon found more wrong with Avery's heart than first thought.
"He mentioned there was more than one hole. And because of that there wasn't a lot of tissue to help fix that hole," Custodio said.
Nothing prepared her for seeing her baby after the operation.
"It was the scariest thing, when I walked in and saw her with all those tubes, all those machines," she said.
Weeks in the hospital turned into months. Avery needed another open-heart surgery. But this time, Dr. Carl Backer, the chief of pediatric cardiovascular surgery at Lurie, recommended using something new: a tiny artificial heart valve -- no bigger than a dime -- that can help save babies like Avery. It was developed by Chicago-based Abbott Laboratories.
"Now we have an opportunity to put this valve in smaller children than we used to be able to put valves in," Backer said. "For certain children who need this valve, it is a miracle, yes. Absolutlely."
The result for baby Avery was life-changing.
"Once she had the surgery, coming into the room I knew right away that it worked," Custodio said. "She has been thriving ever since. Her weight gain -- I mean, she is a chucky little monster now."
The tiny heart valve was still in trials when it was implanted in Avery. The FDA recently approved it -- making it easier for hospitals to obtain quickly. That could lead to better outcomes for children born with CHD.
The Custodio family is taking part in the Conquering CHD walk on May 20th. It's raising money to help other families whose children are born with heart defects.
Click here to learn more, and to donate to baby Avery's team.