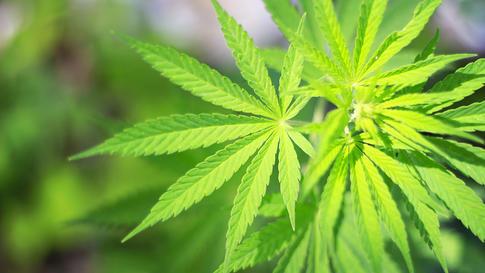 Smell that?
It's the funky stench of victory for champions of expanding access to medical marijuana in an increasingly weed-friendly Windy City.
In a meeting Wednesday, the Chicago City Council approved loosening the reins on zoning restrictions that would keep medical marijuana dispensaries out of the city's shopping districts among other high-traffic hotspots.
The City Council's Committee on Zoning, Landmarks and Building Standards okayed rules on Tuesday that allows medical pot to be sold in tourist-heavy neighborhoods and trendy city blocks. Dispensaries won't be permitted in residential buildings nor within 1,000 feet of schools and other areas where children hang out. Growers and sellers will need to obtain special-use permits.
"We tried to put together the best ordinance that would allow for the service of the medical cannabis, but it's also going to be looking out for the interest of our community, residents and schools," said 25th Ward Ald. Danny Solis, who chairs the zoning committee.
The paper quoted Chris Lindsey, an analyst for the D.C.-based Marijuana Policy Project, as saying: "In a perfect world the city of Chicago would treat dispensaries no differently than pharmacies. However, we applaud the committee's recommendations. We believe that it will help that seriously ill patients are not treated as second class citizens and have reasonable access to regulated dispensaries in the city."
Ald. Ed Burke, of the 14th Ward, denied that he sought to marginalize vendors to the city's outskirts in a previous proposal, saying: "Under the state law, there was virtually no place in the city of Chicago where dispensaries and/or cultivation centers could be located."
The committee approved revamped zoning regulations after the state gave the greenlight to set up 13 dispensaries in Chicago.
Earlier this month, Illinois officials agreed upon guidelines for the state's medical cannabis program that alllow patients to apply for the required identification cards beginning in September.
Recreational marijuana is still illegal in Illinois, but medical use is seen as a gateway to full-scale legalization.