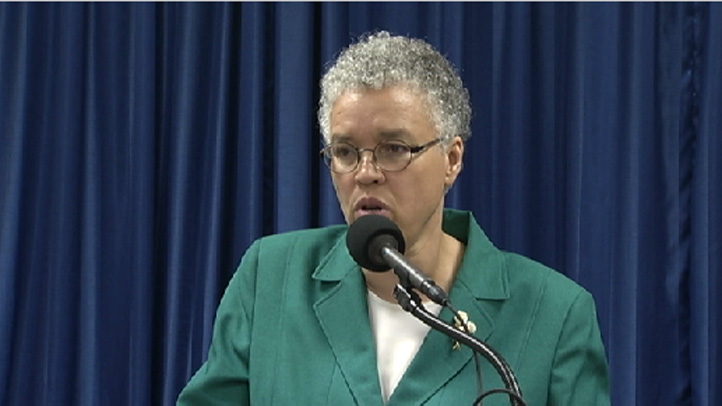 For the first time Chicago mayoral candidates Toni Preckwinkle and Susana Mendoza will share the same stage Monday night at a forum hosted by labor unions in the city.
The forum will focus on "reversing the push-out of Chicago's black families and building a city that works for the many, not the few," according to organizers.
The forum comes after a poll was conducted with eight labor unions and community organizations to gauge preferred candidates in the race to replace Mayor Rahm Emanuel. The results not yet released but organizers tell NBC 5 Preckwinkle and Mendoza polled at the top.
Three others were invited to the forum based on a vote conducted by texting labor union members and activists, with Lori Lightfoot, Paul Vallas and Amara Enyia all receiving invites.

The mayoral forum will take place at the Chicago Teachers Union, one of the organizations sponsoring the forum.

Emma Tai, the Executive Director of United Working Families says with so many candidates interested in running for mayor the organizers wanted to limit the number to just five to allow for more substantive responses.