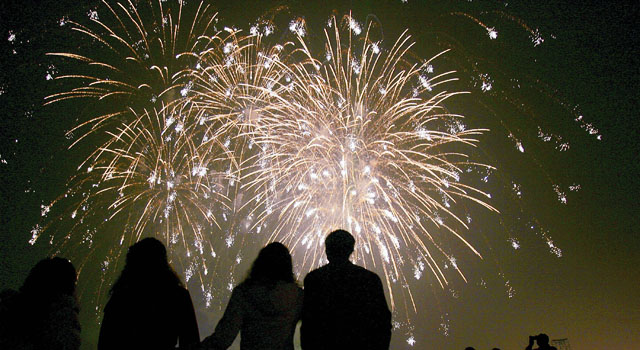 Like Dave Coulier, Mayor Daley's about to cut. It. Out.

Daley said today he'll be forced to put the ax down several recreational activities unless a corporate sponsor steps in.

The Mayor's Office of Special Events said it plans to cut Chicago's Outdoor Film Festival, the Criterion Bike Race and the Mayor's Youth Soccer Event. A day will be shaved from Jazz Fest, and Country Music Fest, Celtic Fest and Viva Latin will move likely move from Grant Park to Millennium Park

Unless a corporate sponsor steps in the Mayor's Office of Special Events says events are imperiled "where operating costs are greater than the revenue."

The Chicago Outdoor Film Festival features movies on a large screen, akin to a drive-in theater without the cars. While popular, there just isn't enough revenue to keep the festival going when the city has a $500 million hole to plug.

Venetian Night, the lakefront boat parade and fireworks show started under his father's watch more than 50 years ago, will also have its budget slashed.

The event was almost canceled last year, but Red Bull stepped in as a corporate sponsor. With sponsor slated for 2010, the event is again on the chopping block.

Chicago's production costs last year were $100,000. But that taxpayer tab was multiplied by the cost of police, fire, traffic and sanitation needed to stage the event, the Chicago Sun-Times reported.

Daley is scheduled to annouce the full details of his budget on Wednesday.

---
What are your thoughts? What recreational programs and activities should go? Which, despite the costs, should stay? Sound off in the comments.