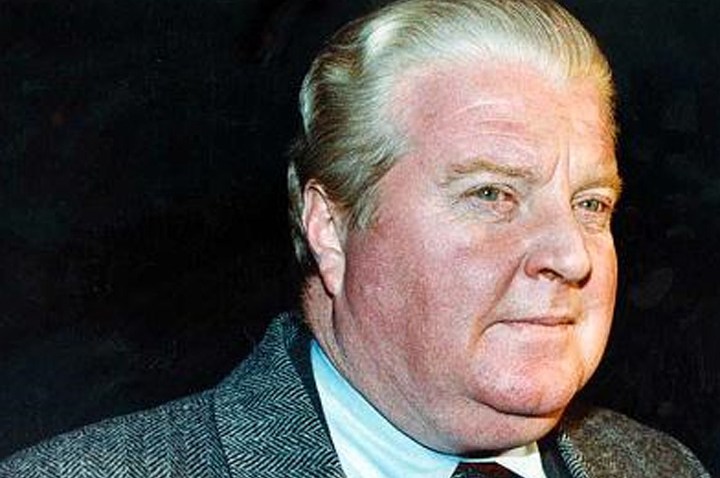 Chicago aldermen on Friday recommended paying a total of $12.3 million to two more victims of the notorious police torture scandal that has dogged the city for more than two decades and has already cost it more than $70 million.
The council's finance committee's recommendation to pay Ronald Kitchen and Marvin Reeves $6.15 million each to settle their lawsuits against the city will go next week to the full City Council, which will almost certainly approve it. If approved, it would bring the total the amount the city has paid to those victimized by the detective unit commanded by former Lt. Jon Burge to nearly $85 million.
With three so-called "Burge cases" pending and the possibility that more lawsuits could be filed if the convictions of dozens of other prison inmates who claim they were tortured by Burge and his detectives are overturned, clearly frustrated aldermen dismissed any suggestion that they are close to a final settlement.
"I am sure we're going to be sitting her for other cases from this man, Jon Burge, and his henchmen and what they did... to maim the young African American men in this city," said Alderman Joe Moreno.
While expressing optimism about the outcome of the three pending cases, the city's top attorney, Steve Patton, said, "I'm not going to tell you this saga is over because I don't think it is."
Before deciding to recommend settling the lawsuits, the aldermen listened Friday to Patton's recitation of what led to Kitchen's and Reeves' wrongful convictions. Such hearings, including one earlier this summer in which they agreed to pay an exonerated inmate $10 million, have almost become routine for the committee members.
Like many of the other cases, aldermen were told of torture that led to a false confession, the use of a highly suspect witness and evidence that did not add up, convictions and ultimately prison terms that stretched on for more than 20 years before freedom came.
Patton told the alderman of the 1988 slayings of two women and three children whose bodies were found after a fire on the city's South Side. Autopsies revealed the five had been suffocated with pillows and that the suspects had started the fire in an attempt to destroy evidence of the slayings.
Kitchen and Reeves were taken into custody, where each said they were tortured by police, Patton said. Kitchen said he confessed and implicated Reeves in order to stop the torture, which he said included being struck in the genitals with a blackjack. The two men were exonerated and released from prison in 2009 and later given certificates of innocence.
Patton, in urging the alderman to agree to the settlement, said the case had all sorts of other problems. There were questions about the credibility of a key witness, a convicted felon who told police that Kitchen admitted to him in phone conversations that he and Reeves had committed the slayings. Not only was the man a "convicted thief," but phone records show he couldn't have talked to Kitchen when he said he did, said Patton.
The hearing also included the by-now familiar laments of aldermen who angrily wondered why Burge continues to receive his pension despite being convicted in 2010 of lying under oath in a lawsuit by saying he never witnessed or participated in the torture of suspects. Burge is now serving a 4½-year sentence in federal prison.
"Why is it that we cannot cut Jon Burge off at the knees?" asked Alderman Carrie Austin. "We have to continue to pay his pension, we have to continue to pay everything for this man."
Attorney General Lisa Madigan has sued to stop Burge from receiving his $3,000-a-month pension, and Patton said the city must pay until that suit is resolved. He said that because Burge was acting in an official capacity, the city must continue to pay his legal fees.
Neither Kitchen nor Reeves was at the hearing.
Attorneys have been waging a legal battle to force former Chicago Mayor Richard M. Daley to testify because Daley was the Cook County State's Attorney in the 1980s. The settlements end that fight in the lawsuit but attorneys said after the hearing they will continue to argue that Daley be compelled to testify in other Burge cases.
Daley's law office said he was in China on Friday and unavailable to comment.
Copyright AP - Associated Press