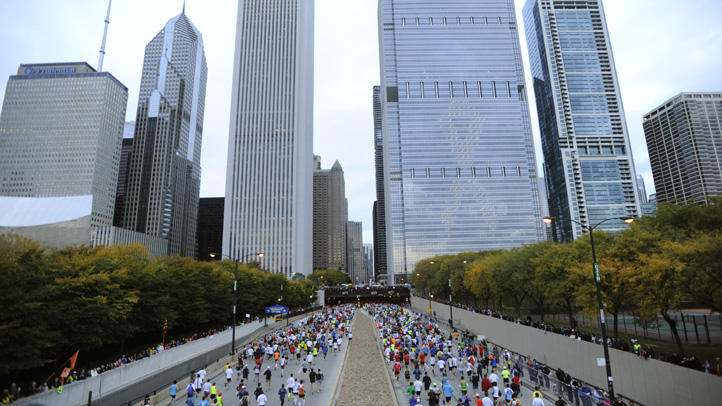 A 47-year-old man collapsed of a heart attack in the last few miles of Sunday's race and was revived only after two shocks of a defibrillator, officials said.

The man, whose identity was not released publicly, went down at about mile 21, near a medical tent. A medical student and a doctor saw him collapse and ran to the man's aid.

The runner regained consciousness and was taken to Mercy Hospital, where he was alert and talking to staff, officials said.

Dr. George Chiampas, the marathon's medical director, visited the man in the hospital on Monday but said he couldn't speculate on his condition.

"I think he's extremely appreciative. I could tell you that," said Chiampas, according to the Chicago Tribune.

Nine other participants were transported to hospitals, which is 50 to 60 percent fewer than in recent years.

Ethiopians swept the top three spots on the men's side with Tsegaye Kebede running a course record and countrywoman Atsede Baysa winning the women's side in one of the tightest races in marathon history.