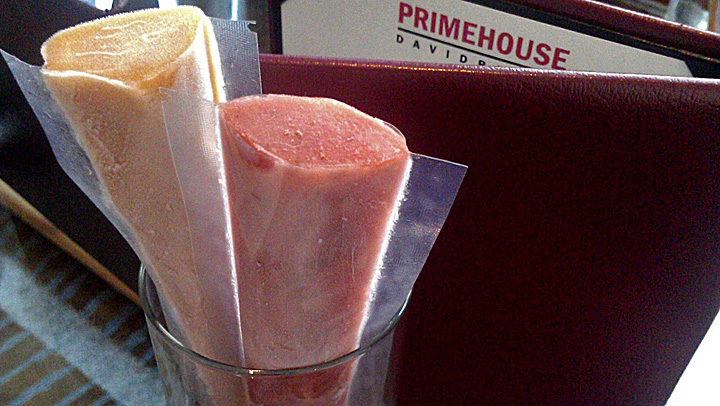 Forget about doing shots, the hippest way to consume liquor this summer comes in the form of a cool treat.
David Burke's Primehouse Executive Chef Rick Gresh has created Liquorsicles, which will be available starting July 19th in The James Chicago Lobby Bar.
The potent concoctions are served in a plastic Freeze Pop sleeve and come in two flavors -- Strawberry Mint Margarita (fresh strawberries, mint and Jose Cuervo) and Spiced Bourbon Lemonade (Bullet Bourbon, spiced simple syrup and lemon juice). The specialty drink will run you $10 a pop.
The newly-opened Drumbar rooftop lounge atop the Raffaello Hotel is also getting in on the act. Master mixologist Benjamin Newby created the Cosmo-popsicle, which contains vodka, lime juice cranberry and Cointreau.
These Sex and the City-friendly popsicles are also $10 and usually only available on weekends, but will make a special appearance during the Fourth of July festivities.
Something else to love about America.