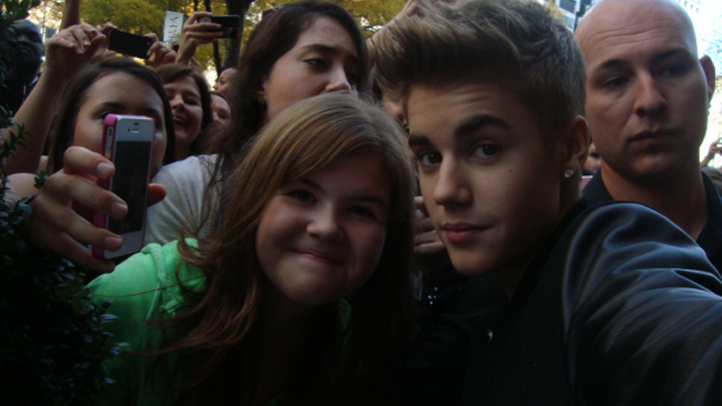 Justin Bieber treated fans on Michigan Avenue to an impromptu concert Wednesday afternoon outside of the RL restaurant.
"This is like a dream come true to see him up close like this," said Caylei Hallberg, who was with her mom. "It was so exciting! I'm one less lonely girl today!"
Bieber serenaded about 150 to 200 fans with his new song "As Long As You Love Me," hours before his scheduled concert at the Allstate Arena.
The impromptu mini-concert was part of a one-on-one interview with Oprah Winfrey for her "Oprah's Next Chapter," show on her OWN network.
RL restaurant was shut down exclusively for the interview, according to a Chicago Tribune report. The interview is slated to air on Nov. 25.